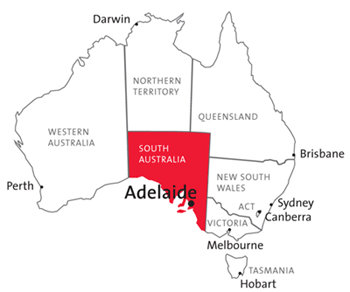 Today, the 26th March 2010 is 65 years ago to the day that I joined the RNSM in Scarborough. Who ever would have thought that after all this time we would be in Adelaide for the Australian mini reunion.

Here we are then! Arriving at the Adelaide airport, my colleagues were waiting as usual for my arrival, and were somewhat disappointed that I was travelling alone, leaving my old squad mate and long time friend Joe Simms back in Auckland. Joe was unable to travel due to ill health. Happily he is now back to his old self and looking forward to his 80th Birthday in November.

Back to the reunion. By 5 o'clock we were all accounted for at the accommodation and ready to start celebrations. After the meet and greet were the following, marked as 'present and correct'.

Capt Tom Lambert, Col Jim Mason, Mike Hutton, Eric Hayward, Bob Chummley, Ginge Chamberlain, Paddy Semple, Ray Watts, Ray Taylor, Barrie Baker, Pat Trevis, Bill Mathews, Michael Thompson, Steve Adkins (son of Ray Ginge West), Vince Harris and Ted Jones plus wives and sweethearts, so we made a motley crew.

Come Saturday morning after a 'lie in', we made our way to the HMS Buffalo, and all in our Sunday best we were piped aboard with a Guard of Honour provided by the local Sea Cadets, my word we marched on in true Bandy's swagger. On board we were treated to a glass of wine, provided by an absentee Bill Hartland from Somerset, and then a further treat, the 'Tot' was distributed by good mate and musician extraordinaire Paddy Semple. Cheers mates!
Grace (prayer) was said and dinner was served followed by speeches delivered by Tom Lambert to absent friends, and Bob Chummley thanking all concerned. Once again our honoured guest was none other than Ted Jones who at 88, still has an eye for the fairer sex? After dinner we made our way back to the digs to continue the normal afternoon watch of a nap, (shades of sea - time again). 7.30 and hunger pains set in. We all made our way across Glenelg to an eating house, and more chat. This time we had your papers out, honest!

Sunday morning and without casting a shadow I was the only one to attend Church, wasn't I good. By the time I got back, our final meal together was in progress in the form of a BBQ around the pool, not sure who braved the 30 degree water, but I didn't. All too soon we had eaten all the sausages, steaks and goodies, and sadly had to bid 'farewell' to some members who were due back at work on the Monday. Myself I had the pleasure of being invited to travel to Melbourne by car with Ray and Jenny Taylor. The trip took two days with a stop over in Horsham Victoria I think, then on to a small township to meet up with John and Karen Meir at Daylesford, where the Kangaroos are not shy and greeted us by jumping out of the bush and frightened the life out of me. I learned today there were over 30 'roos on the lawn today.

John owns a Bed and Breakfast business, and together with Karen (an artist), welcome their guests to photography and music. If I may digress, John was invited during my stay to give a talk to the local Rotary, which ended with me giving a talk about my Royal Yacht experiences. I was conned! However, time was now running short and I had a plane to catch, so sadly I had to pack my bags and was escorted to Melbourne airport for my return to Auckland.

My thoughts now are directed to 2011 when no doubt the Aussie reunion will again attract more people and you will enjoy Australia and all it offers.
Bernard S, 'Maxie' Beare
Silverdale NZ 6th April 2010
[Editor] I'm sure that it would be appropriate to mention the loss of a good friend of the Adelaide reunion. Sadly, Bill Billett passed away only one week prior to the occasion. A touching tribute to Bill can be read by visiting the Sunset page, courtesy of Bill's friend, Eric Hayward.