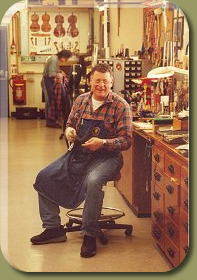 These books have been created with the player, student and beginner in mind to promote responsibility, care and a sense of pride in your instrument. With the guidance of this book you will soon learn a recommended practice of maintenance. Illustrations are in full photographic colour with specific information on how to carry out cleaning routines. There is advice on storing your instrument and selecting a good repairer. There is also a full colour section detailing keys and pads on each instrument. This will greatly assist a repairer by saving a lot of time exploring to discover the fault which, in turn, could have the effect of saving you money on the cost of a repair. These books have been carefully prepared over a period of some 3 to 4 years, checked for content by accomplished and professional players of the Royal Marines Band Service and are in use by the students of the Royal Marines School of Music.

These books are aimed at being cost effective in the long run by encouraging care and pride in your instrument and keeping it in good condition and out of the hands of the repairer for longer periods of time, thus reducing the risk of problems due to lack of care.
Published by Trafford Publishing Company (UK) Ltd
Discounts are available when ordering quantities.
[Editors note: I had the pleasure and privilege of serving with Stephen as members of the Portsmouth Band in the early 70's. An enthusiastic musician who, besides being an accomplished master of his recognized instruments, (oboe & cor anglais) has a wide and eclectic knowledge of music including acoustic guitar. Besides all of that, I believe him to be one of the most dear and respected of friends. Congratulations are in order for this very articulate and invaluable series of books that you have created. Dickie]