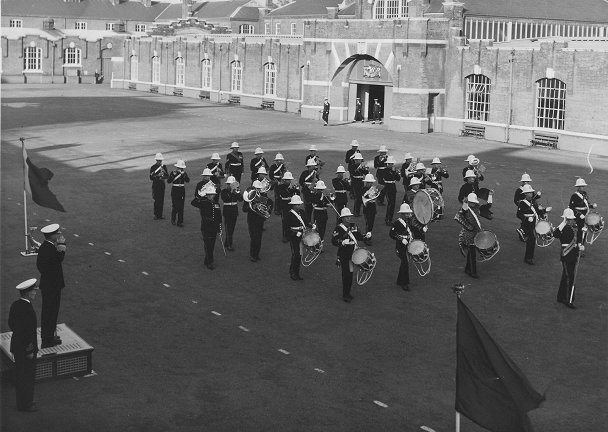 Taken somewhere between 1957 and 1961 on parade ground at Chatham.

Interesting features are, the Drum Major Cpl. E. V. Rann and Band Sgt. Vic Chantler [who is in rear of band] were the last members of the old Chatham Division Band.

Eric Hayward on Base Drum, Robert [Bob] Sanders on Tenor Drum,
Right flank Lt. Tommy Merrett

Others not identified, someone else may be able to help!!