I was going through some old fotos the other day and came across this. I have a few names and I am wondering if some of our older colleagues can identify the missing ones.

Can anyone help please.
Barry was my instructor in the 50s and Michael Rice was the Solo Clarinet in HMS Drake
when I was drafted there in 1960

Mike Tellick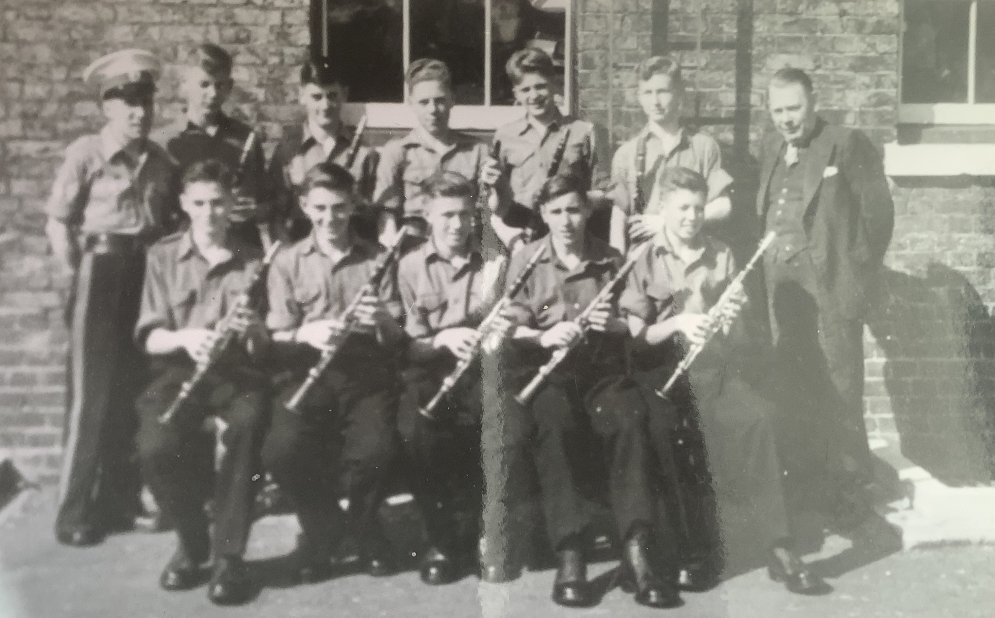 From the left back row, Cpl George Ayers, ? Freddie Flux ? Barry Baker ? Prof. Mettyear.
Front row, ? Michael Rice, ???