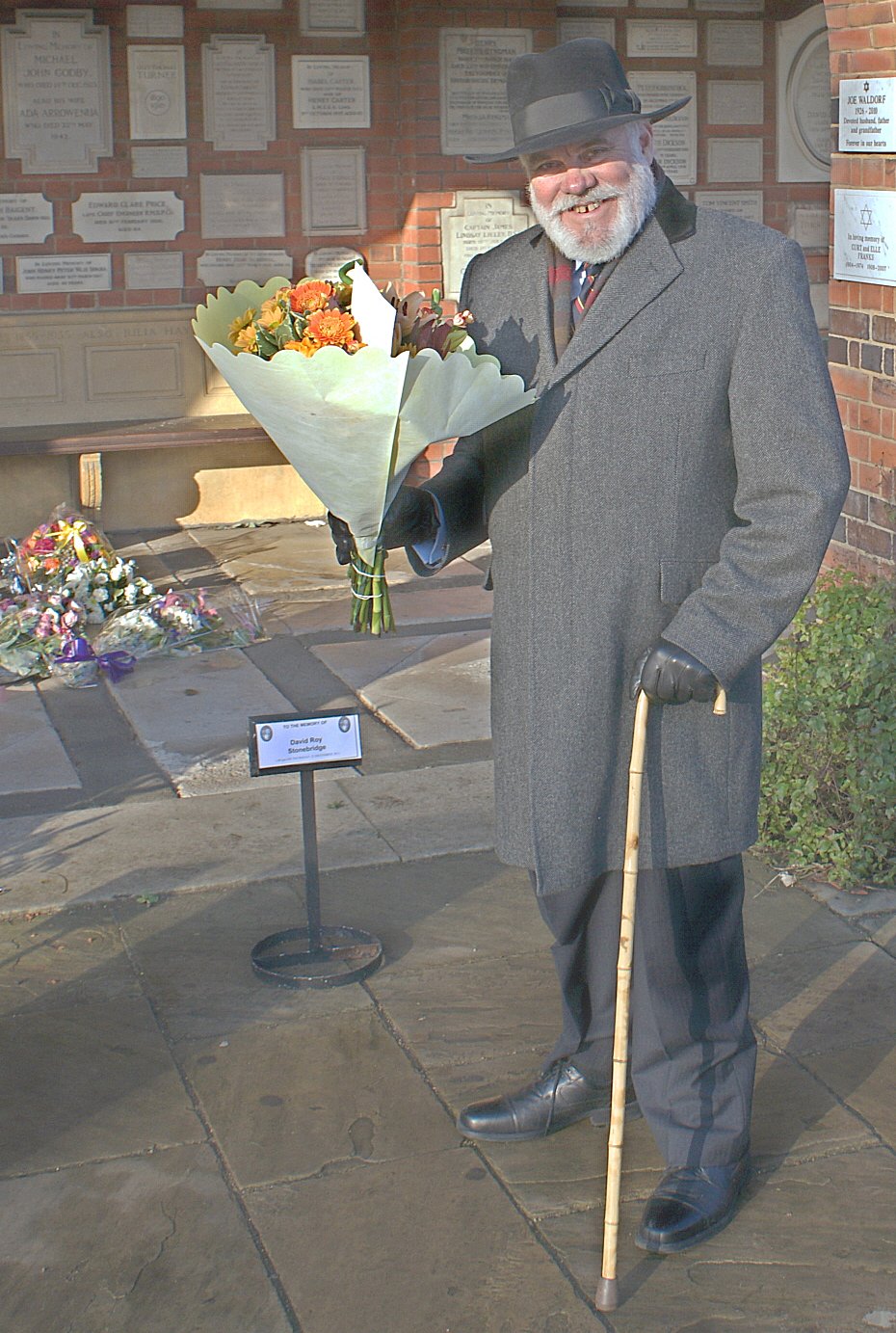 As promised I dutifully attended the funeral of Dave Stonebridge yesterday. It was a lovely sunny and quite warm day for late December. I purchased a really beautiful bouquet of mixed flowers at Golders Green tube station and wrote on a lovely card I had brought with me, a card showing Frederick the Great playing a flute concerto in his Music Room at Sans Souci Palace in Potsdam, where CPE Bach was Kappellmeister and where JS Bach visited. I wrote:

"To Dave. RIP. Fondly remembered by your RMB mates, oppos and friends. Representing those unable to attend today--Adrian Brett RMB 3730."

As soon as I entered the courtyard of the crematorium I spotted two very smartly dressed gentleman who had to be ex-RMBs, which was confirmed by their Corps ties!! They recognised me and approached for a chat. Dave Tremaine had travelled from Buckingham and Pat Hill from Pompey. The service was very moving with an eulogy by Dave's cousin, who is clearly a lay preacher. He recalled their childhood as cousins and alluded to some of Dave's demons, without any details, and the service concluded with the singing of "Abide with Me".

I remarked to Dave Tremaine and Pat Hill afterwards how sad it is that in so many families members become estranged through circumstances over the years but that in our RMB family this never happens. Pat Hill and I went on to the family wake at "The Alliance" pub in West Hampstead at the invitation of Dave's brother. Dave's second wife and daughters were present at the funeral and wake and seemed very pleased that a few of us ex--RMBs had taken the trouble to attend.

ADRIAN

[Editor] I make no apology for the large photo of Adrian, but merely wanted to ensure that we all can see the words on the plaque referring to Dave. On behalf of us all Adrian, a huge thank you for your spirit and your attendance on our behalf. RIP Dave ~ you are sorely missed.
Dickie Valentine.