Q003442W
LRAM RM
BRNC BCSgt 1973-75.
WO2 Bandmaster 1977-80.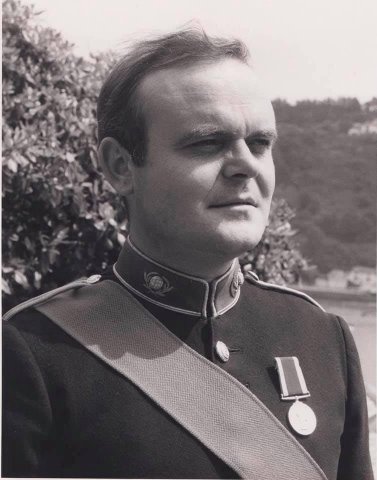 Chris Sheppard joined the Royal Marines Band Service in May 1955.
As Band Sergeant, Chris Sheppard took over as leader of the orchestra 'Lead Bike' in the Royal Marines School of Music Staff Band when George Simpson went on draft in the mid-sixties. He always used to "Get his bike out".... when referring to his violin!
He was commended by Lt Col Neville many times for his outstanding musicianship on many occasions. Chris loved his time in Staff Band, he was an essential player in the early EMI recordings of the 1960's made alongside Ron Kempton on euphonium. He especially enjoyed the time he had with George and Len Bramidge playing in string quartets.
He was onboard HMS Victorious and HMS Belfast as Bandmaster in the Far East and in 1970 he was awarded the Chappell prize for conducting. He was also the recipient in the early seventies of his Long Service & Good Conduct Medal.
Chris gained promotion to Colour Sergeant in 1973 and was immediately assigned to the Royal Marines Band Britannia Royal Naval College for a two year stint, during this period.. Chris lived in Stoke Fleming.



Following promotion to Warrant Officer 2 in 1975... Chris was rewarded with a draft to the Royal Marines Band HMS Ark Royal as Bandmaster between 1975-77 which featured in the BBC series Sailor.
It was a major television documentary series first shown in 1976, about life on board the fourth HMS Ark Royal. The theme tune for the programme was "Sailing" by Rod Stewart and followed the ship on a five and a half month deployment to The Caribbean and Florida in 1976. The series was filmed after the completion of a major refit and coincided with the twenty-first anniversary of her commissioning.
He married and divorced his first wife with whom he had a daughter... Helen.
Chris returned to BRNC Band for a second time in 1977, this time as Bandmaster replacing Mick Goss. He presided over the Band's visit to Berlin for the Berlin Tattoo and the trip to Hong Kong for the opening of HMS Tamar.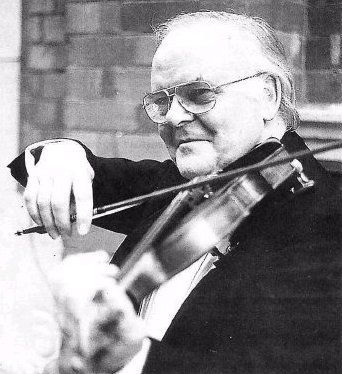 He remained at Dartmouth for three years before retiring from the Royal Marines Band Service in May 1980. By then Chris had completed a total of twenty-five years and one month in the Band Service.
He carried on musically following his retirement.. leading the Radio Light Orchestra... a twenty-six piece orchestra formed by ex bandies. He also taught violin, clarinet, saxophone, theory and conducting to hundreds of students in the Paignton area.
Chris was also a member of Britannia Royal Naval College Volunteer Band until his health got the better of him.
He loved incredibly hot curries and after eating the dish would refer to it as 'Irish Stew'. He was also a car enthusiast... his pride and Joy was his old Mercedes.
Chris Sheppard sadly passed away on 12th July 2018. His Funeral was held on Friday 3rd August at St Paul's Church in Paignton.