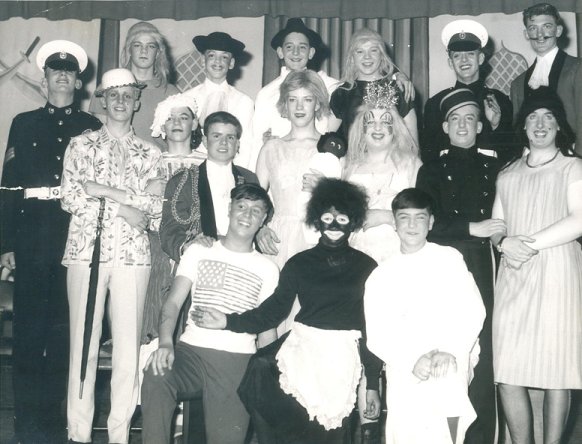 Courtesy Dave Seed
Thanks to Dave for reminding me of this one. I'll start the ball rolling with my choices of
names although I'm led to believe that Dave has all the names and those of the orchestra.
From the top: L to R: Dick Clark, Russ Ireland, ?, Mick Bonner, Trev Bignell (RIP), Dally Atkinson,
Dave Rumming (RIP)
Tim Saunders, 'Sooty' Sutton, Tim Smye Rumsby (RIP), ?, Mick Sole, Holland, Ian Gordon,
Roy Hallin, Terry Ferbrache, Dave Seed
Dickie Valentine

PS: Thank you to Russ Ireland for including more names. Just one or two to go!