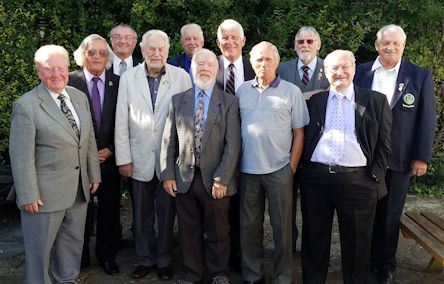 The numbers of former RMBs and their spouses or family members expected already slightly exceed those of past events ... but there is always room for more ... and if any of you would like to attend a friendly and convivial reunion of Bandies past, please email me at <willi.watson@btinternet.com>
This get-together would be of particular interest to those who joined and were boys in the late 1949s, the 1950s and early 1960s and, looking at the names of those who are definitely attending, I see that there are at least 10 of us who were on the tour of Canada and the USA in 1965 ... a sort of reunion within a reunion!
Lunch is available and I will soon be sending menu details to all those booked in, together with a list of attendees. There is also plenty of free parking.
I am looking forward to seeing all the usual shipmates and friends on the day ... and to welcoming any who are attending for the first time.
We will all be cognisant of the Memorial Service which will be held at the usual time of 0800 hrs at the Memorial Gardens of Canada Road in Deal. This is the 30th anniversary of the terrible events of 1989 and I am sure that our thoughts will be with the families of those cruelly murdered and injured ... and those who survived and their families.
My best wishes to you all ... Willi Watson (RMB 3599)