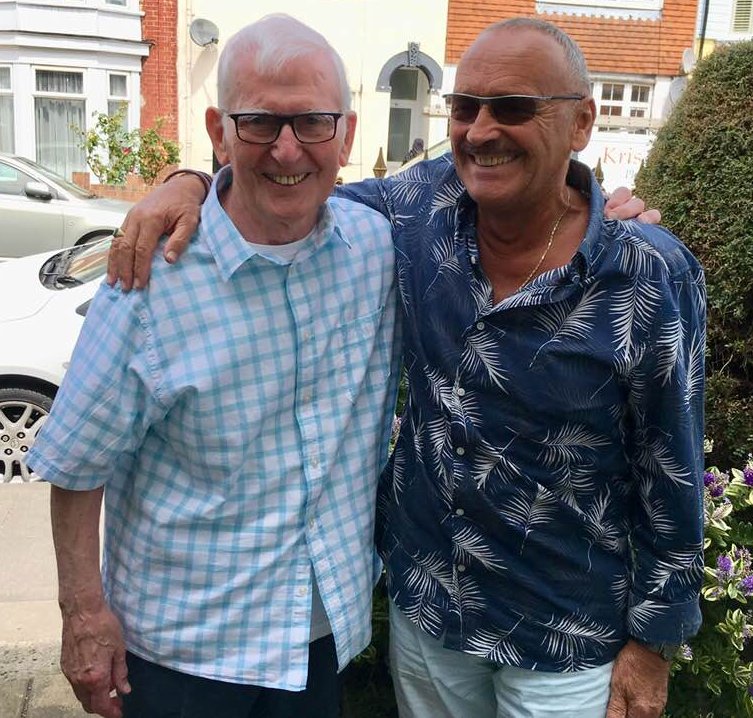 Please see attached taken by Pauline yesterday on the threshold our house and it's all a big thanks to you!!
So good to finally meet up and I have to say that we chatted absolutely non stop - although I think Mike had the lions share of the subject matter, as he wanted to talk about so much in his allotted hour. (due to his grandaughter's afternoon birthday celebrations that he HAD to attend of course!!)
None the less he was looking good for an octogenarian and we'll no doubt hook up again over the coming months. Lovely fella and everyone speaks very highly of him as I put the picture on Faceache for one or two who served with him to see, and suitably favourable comments have been posted by them.
Cheers! for now old chum, Family visits and things to do now.
Derek