I have attached a picture of a Royal Marines Band with the Japanese Maritime Self Defence Band playing in Tokyo sent to me by my Japanese friend Kenji Kawashima who is an expert on all things to do with the band service.
He has asked me if I can find any information about this photo: which band, what occasion, the year (1980s he thinks), etc. I think the bandmaster is Michael McDermott and the band strength appears to be about 22 strong; probably a bit too large for a ship's band although it could possibly be the Ark Royal.
Can any of your readers help to identify this photo or give me the contact for Mac McDermott so I may ask him?
Best regards,
Stephen I Misson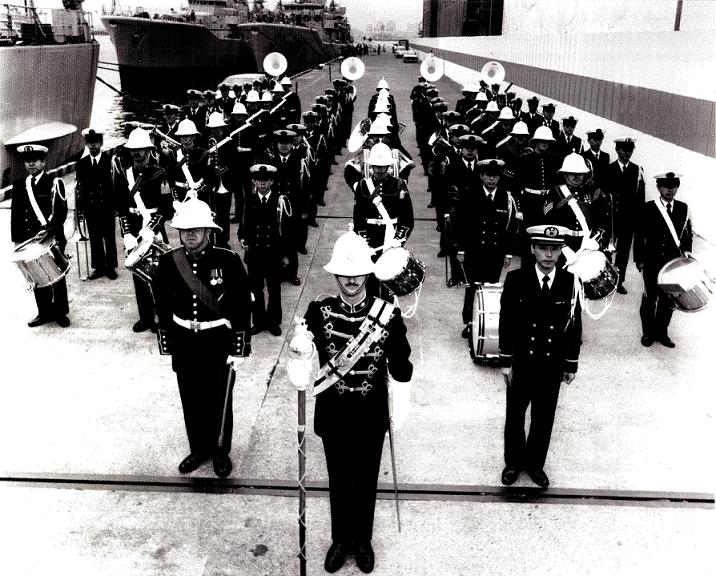 I have just seen Steve Misson's pic of an RM Band in Tokyo. I am sure that it is CinC Fleet band. We flew out to either Hong Kong or Seoul to embark on HMS Bristol. I retired from the band service in Feb 1991 so I think this trip would have been 1989 or 1990. The Drum Major was a Cpl Bugler first name Simon.
Sgt Bug Tom Plummer in the front rank. Mac McDermott is BM.
Hope this helps
Per Mare
Geoff (McGarr)