Richard
Yesterday I attended the funeral in Deal of Jim Fallace, a very remarkable fellow. Son of a serving Marine he was born in the barracks at Deal on 29th December 1903. He died 7th October 2004 at the age of very nearly 101.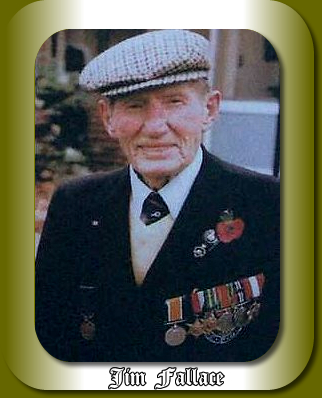 He got into the Corps himself as a boy by joining the Royal Marine Light Infantry as a Bugler/Drummer. After 'transferring to the ranks' his war service was spectacular and included being taken prisoner by the Japanese and being torpedoed by a US ship when being transported as a prisoner. He saved himself by swimming three miles to the Chinese shoreline from where he trekked 1400 miles to a border where he was able to cross and return to the fray. As well as serving in the Corps, and becoming a Royal Naval boxing champion, he became a colonial policeman and rose to the rank of Chief Inspector and he also served at one stage as a Lieutenant in the Indian Navy.
In order to remain close to the Corps he eventually became a much respected Steward and MOA at the Officers Mess at Deal from where he eventually retired. These are just a few facts that I gleaned from the words spoken at his funeral and get nowhere near telling the full story of this remarkable man. Suffice it to say that his coffin was carried by eight stalwart former Royal Marines SNCO's and Regimental Sergeants' Major and the congregation at St. Saviours Church included Lieutenant General Sir Martin Garrod KCB, CMG, OBE, DL, a former Commandant General of the Royal Marines.
The coffin left for Deal cemetery to the sound of the Leon Young's Band Service Fanfare, 'To Comrades Sleeping'. This had been a memorable occasion for our Corps family.
Yours ever,