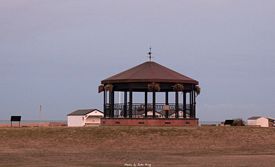 On Saturday 31st August 2019 the 'Massed Bands' once more descended on Deal, well not quite 'massed' bands but the boys of 1969 New Entry Squads, 11 men from 2/69, 13 men from 3/69 and 2 infiltrators from other squads who got the date wrong. (Paddy McDermott and Mac McCarthy) Also present was our invited guest Lt Adrian Church, Retired, who was House officer for both squads. We all gathered to celebrate 50 years since joining up.
The afternoon kicked off with a guided trip around the Royal Marines Heritage Trail, taking us back to some memorable places around Deal from our youth and one or two not so memorable, the East Barracks Graveyard and the Royal Marines swimming Pool, now a Doctors surgery. Many thanks to Anita and Paul for their informed anecdotes.
Back at The RMA, the evening festivities commenced with a 'Tot of Pussers' which brought on much lamp swinging and scratching of heads to try to remember who we were talking to. '9 o' clockers' was at 8 o' clock (we were getting hungry) served in the newly refurbished Gibraltar Room, a choice of Chicken Curry or Cold Buffet, many thanks to Sue and RMA Staff for an excellent meal. Then came more lamp swinging and the obligatory squad photos, taken by John Pring and his lovely wife Elaine. What a fantastic opportunity to catch up with old friends, a great time had by all.
On Sunday morning we all assembled at the Memorial Garden in Canada Road at 11am to pay our respects to the fallen, Bishop Graham Hitchins led a short memorial service, last post and reveille were sounded by Mike Scurfield. We spliced the mainbrace once more before returning to units (RTU)
A thoroughly enjoyable weekend, here's to the next one
'Scurs'