Hi Rich
Going through one of many photo albums came across this aging clipping from the Kent Mercury. A lot of very young faces! Another one to add to the RMB photo album.
Regards Bill Callow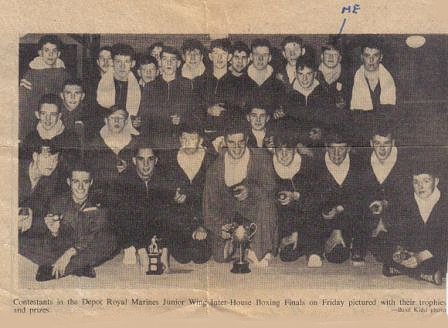 Contestants in the Depot Royal Marines Junior Wing Inter-House Boxing Finals
on Friday pictured with their trophies and prizes - Basil Kidd photo.