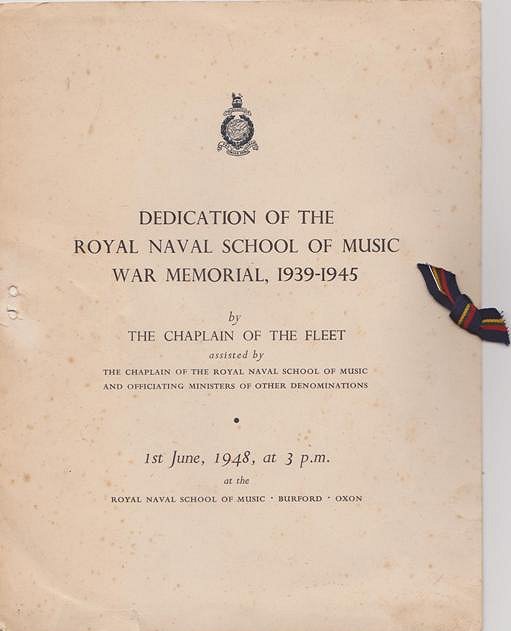 THE ISLE OF MAN AND HOWSTRAKE CAMP
There can't be many of us left right now, so it really is important that any RMBx of those days write just one little snippet of experience or memory. Let me add to the already noted lines of Frank Coleman, by taking you back to the days of Georgie Major Keen, 'Buster' Bradley, Ted Lowther, 'Pop' Christmas, Syd Walkden, 'Doc' Compton, Frank Skinner, M.E. Earl 'Gusty' Gale, Ken Reeves, Micky Hunt, George Pook and so on. All instructors, music and drill.

One of my precious memories relate to sports day, after running through Groudle Glen (on the outskirts of Onchan on the Isle of Man, is formed in a valley leading to the sea at the small port of the same name) to get to the sports field, I managed to come out tops and won best boy under 16, for that I received a small medal and ten shillings and sixpence in savings bonds. The best boy over 16 was one Bob Ellis whom I remember from my Home Fleet days. Bob was a makee learner Drum Major and from what I understand, Bob is still around and living in the midlands somewhere?

As I write I also remember that I won the coveted Gym Medal for 93 Squad, and John Webb won the Squad Cane. John didn't complete his time and retired to Wales, his birthplace.

100% boxing was also in the boys training manual and I had the unfortunate task of fighting Jim Fagg (pianist) who featured in the 'Minder' series on TV. I got the biggest hiding of the night, hence the nick-name 'Max' Beare, after the Heavy Weight champion of yesteryear, Max Baer.

Would you believe, come our annual leave time, cigarettes were issued to one and all, and it was no shame to smoke going over on the boat to Fleetwood. Some of the older boys had pieces put in their trousers to mimic flares and yes, some had the audacity to wear chevrons and I even saw a war wound stripe as worn by 'B______T' McClean. Blue Caps were our normal head-dress but then came a white cover, some of which were difficult to come by.

Our day started at 0615hrs right through to 7pm. We had to scrub out our rooms, wood floors, place our kit on the shelf above the bed with folded waterproof cape to tidy up the whole scene. Meals were a story on their own. It also included 'mail call' and this is where Ted Lowther would come into his own and declare "THERE IS GASH" at which time there was an almighty rush to the server by the 150 boys seeking out anything that was going. Just like life itself the older boys took precedence. Then there were the money lenders who thought nothing of lending out money for double back! It would not be fair to name names and pay days saw a queue at the dining room exit, boys paying back their debts.

Kit musters were dreaded. Everything had to be marked with your very own TYPE and all under-clothes and socks had your surname sewn into them, a task which you had to do in your first couple of weeks. Poor old Meatheringham was always last to finish.

OK then, I have said my piece, so come on you remaining RMBx's and let's hear from you and add to my few lines.

Regards and best wishes to all serving and retired. Don't forget…………..WE ARE THE GREATEST!
Bernard S 'Maxie' Beare.