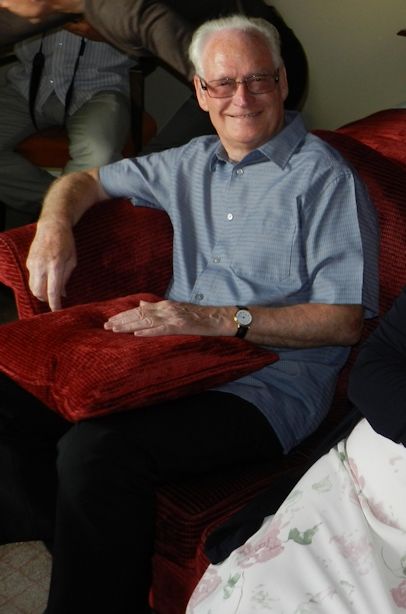 Grandad joined up at 14 years old in 1952 and left in 1965.

Married for 53 years to the beautiful Linda Meyer with 2 daughters and 1 son. All of which he was incredibly proud of and loved life for them. He was an extremely modest and a loving man who's passion for music made him the man he was.
It's hard to know what few words to say about him, but I'll give you a few stories that I knew made him very proud.
When in Edinburgh, the Duke Of Edinburgh was there to inspect the troops and stopped at Grandad and commented on how smart Grandad's suit looked, and how shiny his shoes were and stood out from the rest. Grandad was unbelievably honoured and proud. Years later when they returned to Edinburgh the Duke was there to inspect the troops again and he remembered Grandad and said in words of some effect "you are still here showing the troops how its done".
Also when visiting Toronto, Grandad played the horn solo Rachmaninov - Piano Concerto Number 2 and after the conductor was in utter disbelief and couldn't praise Grandad enough as he played it in one breath. Grandad didn't realise quite what he had accomplished, the conductor said he had NEVER seen and heard it played in one breath in all of his years.
Grandad played at Princess Margaret's Wedding and extremely proud that his last ever concert with the band was at Sir Winston Churchill's Funeral!
Sorry to go on, there are so many wonderful things I want to say and could go on forever.


Courtesy of Lucy Preston
[Granddaughter]