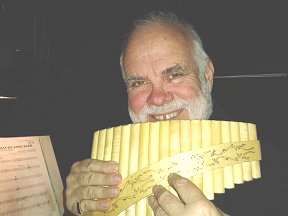 Recorded sometime in 1975, the orchestra's Principal Flute is ADRIAN
BRETT, former RMB who joined the RMSM in 1959 and served for 7 years and
who wrote the article below (click the link below for the two part
article and the mp3 link for the recording).
http://www.exroyalmarinesbandsmen.net/LeonYoungpartone.htm
Former Royal Marines Bandsman Bryan Walker recently played in a concert directed by the Head of Music at Ashford School, Malcolm Riley. The programme included an arrangement of "Murder on the Orient Express" by Leon Young and it transpired that Malcolm knew Leon's son who had access to all his father's compositions, arrangements and recordings including, to Bryan's amazement, this fun piece. Knowing that John Pigneguy and I are old friends and townies, Bryan asked me to quiz John for any more interesting information. John promptly sent me a CD of the piece for me to rip and distribute to those interested and I, in turn, sent Adrian's article to John which he found fascinating as it gave another aspect on "Leon - nice man, good arranger and film composer who wrote well for the horn" ... as can be heard here with it's references to Mozart's and Strauss's 1st concerto.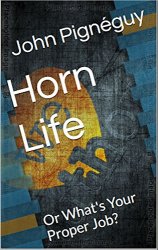 John and I have been pals for getting on for 60 years since first meeting at the inaugural rehearsal of the Hove Chamber Orchestra. I was the youngest member of the Royal Yacht "Britannia's" band and orchestra and found that my second horn was a Brighton & Hove Grammar schoolboy resplendent in school blazer! He, of course, went on to an amazing career which you can read about in his hugely entertaining eBook "Horn Life: or What's Your Proper Job?". Google JOHN PIGNEGUY for this and other information about him.
I hope you enjoy Adrian's affectionate biography of Band Corporal Leon Young RM and appreciate that these seemingly disparate strands of musical life actually tie us together in our lives.
Best wishes to you all,
Willi Watson