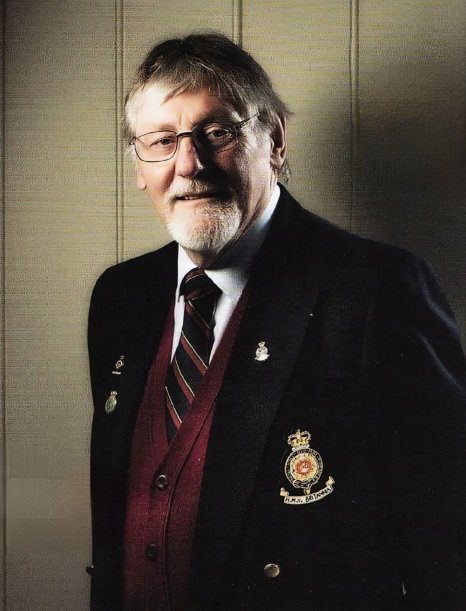 "Willi was born in Brighton in 1942 and joined the RM Band Service in 1956 when he was 14 years 2 months old (at only 5'1" tall and weighing just 106lbs!)
He was to spend nine years in the Band of HM Royal Marines and delighted in regaling wonderful stories of his life in the Band, with memorable tours of service in the RM Band on HMS Centaur and the Royal Yacht Britannia.
After leaving the Royal Marines Band in 1965, he studied at the Royal College of Music under Dougie Moore. His years as a freelance horn player included a stint working as a roadie in the Maynard Ferguson Band!
At that time he started working at Paxman, the Horn manufacturer, where his close friendship with Richard Merewether, the chief designer of Paxman Horns at the time, saw the company go from strength to strength. He was a co-founder of the British Horn Society and accompanied Paxman at many exhibitions as part of the International Horn Society Symposia around the World.
There followed many years as an inspirational brass teacher in Hertfordshire and Cambridgeshire, nurturing many a talented brass player to success in the profession and beyond.
After his teaching career, he settled in Norfolk with his wife of 50yrs, Lesley.
As keen gardeners they spent years developing and nurturing a spectacular garden that would become their pride and joy, accompanied by their ever-present and much-loved cocker spaniels.
Those of us who knew Willi have fond memories of him. His strongly held and articulated opinions balanced with his depth of knowledge and love of music, especially the horn, inspired love and loyalty from his many friends and colleagues."