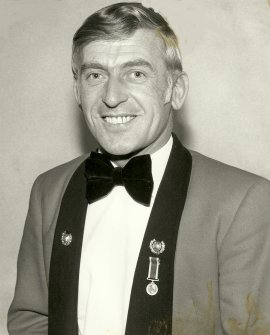 6 o'clock in the morning 9th June 1953, the excitement of the coronation now history one week old. I was equally excited as today was the day my life changed forever! I was too excited to eat and was desperate for 0845 to come along so that I could say my farewells and get to the bus stop in time to catch the 0855 bus from Oakdale to Crumlin where I would change buses for Newport.

I said cheerio to my Mum & Dad at my home (I had forbidden them to accompany me, my Mum reminded me, for what must have been the 50+ time, that as a grammar school lad I was throwing my education away!)

Bus on time and changed buses in Crumlin to get to Newport. I STILL REMEMBER asking for a child's single to Newport One shilling & three pence (6 &1/2p) On arrival in Newport I walked over the bridge and down to the station where I was met by a recruiting sgt who issued me with my travel warrant. Train on time (Steam of course) I boarded with my 16" suitcase (same as evacuees had during the war) arrived in Paddington 3hrs 20mins later and then had to get across London to Charing X which meant underground to Oxford Circus then change to get to Charing X. I met up with a gaggle of what I then called REAL marines who were joining the corps on that day. On arrival at Deal station we were met by a 3x ton truck which seemed ENORMOUS to little old me!!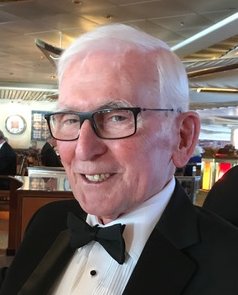 I was dropped off first at the main gate of east barracks which was to become home for the next 3yrs or so. I was told that I would be in Barham house but that would wait until I had completed my initial training. I will never forget the huge bathroom on the ground floor of O block and the toilet block across the parade ground! Before I knew it 2100hrs arrived I was amongst 20 or so other lads babbling about a world that was alien to me.

This really was "the first day of the rest of my life". Little did I realise that I would visit 119 countries and well in excess of 300 cities/towns/villages and travel 1,253,000 miles!!...............by the age of 40! TRULY AMAZING!

Mike Webber