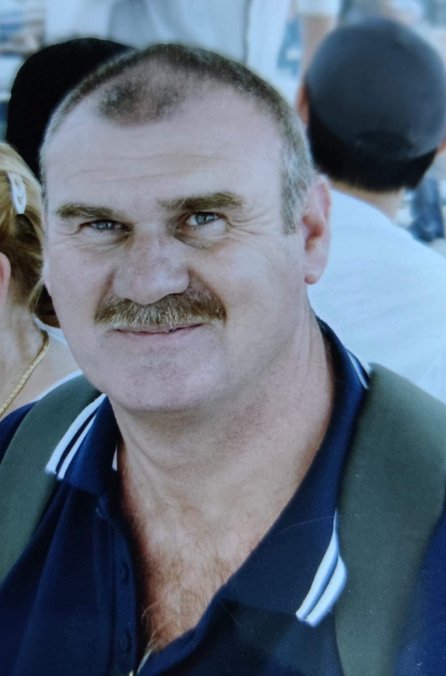 Byron Alistair Walton was born at the family home.. 22 Oaklands Avenue in Heanor, Derbyshire on Thursday 24th May 1956. He was raised by parents Dorothy and Byron, who was always referred to as Jack. Alistair was a pupil at Heanor Gate County Secondary School, where he began playing and having lessons on the cornet, before joining a local Brass Band. Throughout his childhood, he supported Nottingham Forest and regularly attended matches at The City Ground with his parents.
Following a successful audition at the School of Music, Wally enlisted with the Royal Marines Band Service on 22nd August 1972 as a Junior Musician and member of 2/72 Troop. His leadership skills were evident early on when he was rewarded with a role of Section Commander. He initially joined as a cornet & violin player, however he struggled with the violin and was given the options of changing over to become a General Duties Marine, leaving the service altogether or moving over to join the Buglers Branch, which he did in August 1974, joining the 2/73 Junior Buglers' class. When he changed over, an attempt was made to change his official number but the computer wouldn't recognise the change so he was left with the musicians number Q004455H for the remainder of his career. While he was in the wing, Wally competed in the popular Devizes to Westminster Canoe Race and also met Anita in June 1974, who was a Leading Wren based at Deal.. They originated from the same area in Derbyshire and commuted together on leave.
On completion of training in 1975, Bugler Walton joined the Staff Band Corps of Drums, based in the Buglers' Cottage in the Infirmary Barracks. The Buglers were then under the leadership of the Corps Bugle Major John Satchwell and incorporated the likes of Sgt Brian Dunn, Cpl Tommy Tucker, JC Puddle and Al Blackshaw. Wally and Anita cemented their relationship and were married on 9th August 1975 at All Saints Church in Ripley. Wally's highlight in Staff Band was a trip to Toronto in the summer of 1976. In October, Wally was drafted to the Commando Forces Band at Stonehouse Barracks in Plymouth, initially under the direction of Captain Wally Shillitto, before the appointment of Captain Bert Farlow. The Waltons took up residency in their married quarter at Crownhill and began their family when they became parents to Christopher in January 1977. Wally was fortunate to travel to Malta many times, he also visited Iran and Oman, where all the members of the band received a Seiko watch from the Sultan. Operation Burberry was implemented in November 1977.. the first ever national strike undertaken by firefighters which lasted nine weeks. Wally was based with his Red Watch crew at Pollokshields Infant School in Glasgow and tasked with extinguishing fires onboard a Green Goddess.
Bugler Walton completed the Junior Command Course at Lympstone in July 1979, before receiving an order to join the Band of HM Royal Marines Commander in Chief Naval Home Command at Eastney. He fulfilled quite a few fanfare trumpet gigs during his time there including a couple of televised boxing matches featuring world middleweight champion Alan Minter. The couple's youngest son Philip was born in July 1980.. both the boys came into the world as Forest supporters.
Several Royal Yacht trips followed for Wally, including the Reagans' being entertained by the Queen. The highlight for Wally however was the 1982 Commonwealth Games in Brisbane. During that trip, his name came out of the hat to attend the Christmas Staff Ball at Buckingham Palace, where he met a number of members of the Royal Family including Princess Diana and HM The Queen. During the latter part of his draft to Portsmouth he passed his 'O' Level English Language, ensuring that he was educationally qualified to achieve the rank of Warrant Officer in the future. During this period, he was promoted to Cpl Bugler.
An eventful 1984 saw Wally complete the Senior Command Course and also take the Drum Major's course at Deal under the instruction of the Corps Drum Major Dave Dawson. Cpl Bugler Walton was drafted in 1985 to the Royal Marines Band Flag Officer Third Flotilla (FOF 3), when he encountered his first experience of leading a band as Drum Major. His FOF3 experience began when he embarked the amphibious assault ship HMS Fearless for a sizzling deployment to the Caribbean, visiting Barbados, Martinique, Tortola, Puerto Rico and Mayport Florida, the band then returned to the UK to board HMS Illustrious for a memorable deployment to Philadelphia, New York and Norfolk Virginia. Following Christmas Leave in 1985, Wally moved to the Commander in Chief Fleet Band based at RAF Northolt as the No 2 Drum Major to Dan Archer. The band was under the baton of Director of Music Ted Whealing, they undertook plenty of prestigious gigs including many Cat IV's in London and in HMS Northwood. During the latter part of this draft, he was promoted to Sgt Bugler. In August 1987, Wally was appointed as Drum Major to the Royal Marines Band Flag Officer Scotland & Northern Ireland (FOSNI), Part of his duties was advance party and security prior to the remainder of the band arriving for their annual school's tour in Northern Ireland, where he would receive regular briefings from army commanders. These regular visits earned him the General Service Medal for Northern Ireland. On 22nd September 1989, when the tragedy occurred at Deal.. the travelling FOSNI band had just arrived in the province to join him from the mainland. The decision was made to continue with the tour and a programme that included the annual Seafarers Service at Belfast Cathedral.. the performance and the response the band received was overwhelming and substantial amounts of money was donated to the band for the relief fund. The much travelled FOSNI Band flew to the Falklands to commemorate Battle Day Parade, before Wally was promoted to CSgt Bugler.
He was subsequently drafted in June 1990 back to Ruislip, this time as the No 1 Drum Major of Fleet Band. In October, the Band was mobilised to Operation Granby the First Gulf War and were to be utilised on board RFA Argus, joining the ship in Plymouth. They were to conduct their wartime medical role and training would be taking place during the journey on the ship. The reality was that they would fulfil a large number of contrasting functions, wherever they were needed and as well as providing music to aide morale. It was quite a worrying time for the band and their families with lots of talk in the news about chemical warfare. Following the end of hostilities in March they left the ship and spent a few days RNR at the Intercontinental Hotel in Muscat Oman, prior to flying home to RAF Brize Norton, where a coach filled with families was waiting to meet them, before a reception and some well-earned Easter Leave. Wally received his Operation Granby Medal to go alongside his NI and Long Service & Good Conduct Medal. There were murmurings that Fleet Band was to discontinue, these turned out to be true and eventually in March 1994 there was a final parade to mark their disbandment.
In March 1994, Wally returned back to Staff Band not knowing at the time whether he was to become the Corps Drum Major or Corps Bugle Major, he passed his Advanced Command Course at Lympstone, ensuring that he met the requirements to attain the rank of Warrant Officer and the reason he had improved his education qualifications much earlier in his career. A short time later.. Wally reached the pinnacle of the Buglers Branch when he was appointed WO1 Corps Bugle Major in 1994. The highlights of his tenure included conducting the buglers at the annual Remembrance Service at the Cenotaph. He was also involved in the logistics of the Royal Marines School of Music's move to Portsmouth when Deal Barracks closed in March 1996. His final engagement in the Royal Marines was Beating Retreat at Horse Guards Parade in 1996.. following the last performance, he was invited to a reception to meet the Captain General Prince Phillip.
The Waltons settled in Deal and purchased a married quarter at York and Albany Close in 1996, but not the one they were living in as that wasn't allowed. They bought No 16, which was previously the RSM's house. In the Summer of 1996 and following the completion of his twenty two years in the Royal Marines Band Service, Wally gained employment at Eurotunnel, while he was waiting to join the British Transport Police. He completed his Home Office Police Course at Ashford in March 1997 and worked at Waterloo Station for the next two years. After a while he was moved to Ashford International which made life much easier after all the travelling combined with shift work while working in London. Wally and Anita separated in January 2008 and he started another chapter of his life with Joanne.. they met on their commute to their workplace at Ashford.. the couple married on Christmas Eve 2009 and continued to live in Walmer. They didn't have any more children but Jo has a big family so he enthusiastically took on the mantle of 'Uncle Al,' as Jo and her family knew him as Alistair as opposed to Wally. They enjoyed nothing more than their holidays in the Canary Islands or visiting friends in the Philippines.
Following a lengthy battle with cancer, Alistair 'Wally' Walton sadly passed away in the early hours of Monday 12th September 2022 aged 66, he was surrounded by his family and will be sorely missed. His funeral service took place on Monday 17th October at Barham Crematorium. The wake was held at Deal Victoria and Barns Close Cricket Club in Walmer. In remembrance of Wally's life, charitable donations were received on behalf of the Viking Day Unit and Queen Elizabeth Queen Mother Hospital, Margate.
RIP Wally