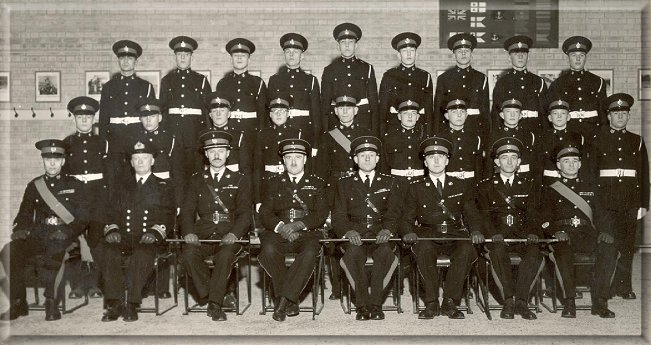 A "google" of my husbands Uncles name, Rex Turton, lead me to your site and to the attached photograph. Would you be able to tell me if Rex is in this photograph, and which Marine he would be? I think my mother-in-law would be able to recognise him, but - "just in case".
My husband, Paul, is the younger son of Keith Turton, also Royal Marine Bandsman, his mother is June Turton who still attends Deal Marine performances with Derek Roberts and his wife Diane.
I don't know if any of these names mean anything to you! Sorry. I would like to show our son, the last male in the Turton line, a photo of Great Uncle Rex. Our son, Alex Turton, is presently at the University of Kent in Canterbury doing a degree in War Studies, and is also in the T.A., London Scottish (my Irish ancestors would be spinning .... ) so all things military interest him.
Thanks for your time in reading this email.
Ann Turton < e mail Ann