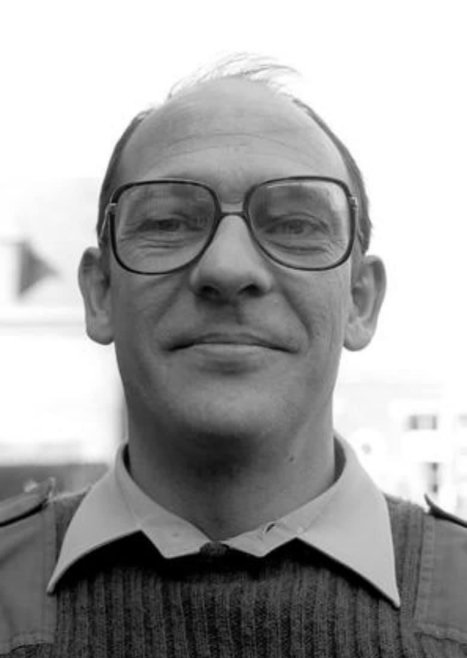 Trevor James Edward Davis was born on Friday 15th September 1950 in Bridgnorth Shropshire, the beautiful medieval town on the banks of the River Severn. He was the second son of parents Charles and Lilian, following Raymond and was born at the time when the world was focused on the beginning of the Korean War.
A relatively old recruit at nearly seventeen, Trevor made the long trip to Deal to join the Royal Marines Band Service on 5th September 1967, as a member of 3/67 Troop and trombone player under the instruction of James Kay. He hadn't been in Deal very long, when in 1969 Trev married Carol Jenkins in the district of Dover, the couple's first child Sean was born in 1970.
Following his two years in training in November 1969.. Musician Davis was given a first draft to the Royal Marines Band Flag Officer Scotland and Northern Ireland based at HMS Condor in Arbroath. Trevor spent four years in Scotland initially under the leadership of Bandmaster Fred Matthias and made frequent trips to Northern Ireland throughout the troubles. In 1971, Carol gave birth to a second son Adrian while north of the border.
Trevor was then drafted to the Royal Marines Band HQ Commando Forces at Stonehouse in Plymouth, under the baton of Captain Wally Shillitto. The highlight of his time with the band was the three-month bicentenary tour of the United States in 1976, when the band managed to visit forty-two states. He would also have been involved in many of the Decca label recordings of the seventies that the band produced.
In 1977.. the armed forces including members of the Commando Forces Band were deployed nationwide to provide emergency cover as the first UK firefighters strike began. During Operation Burberry which began on 14th November.. Trevor was stationed at East Kilbride.
Trevor was selected to attend the Junior Command Course (JCC) in Sept/Oct 1978
Trev was very good with a trombone.. not that comfortable with a rifle!. so it came as a surprise when he finished the course as runner up... he was subsequently promoted to Band Corporal in January 1979.
BCpl Davis returned to Deal in 1980 to take up the position of Trombone Instructor at the Royal Marines School of Music. He also travelled to Toronto for the Canadian National Exhibition that year and on a day off.. went with a group to see Niagara falls.
While he was at Deal, Trevor lived in married quarters with Carol and their five children: Sean, Adrian, Sarah, Wendy and Karl.
Trevor remained as Instructor for six-years and in that time was largely responsible for guiding through training a multitude of exceptional trombonists that went on to serve the Band Service. Trevor shifted all his gear across the parade ground to join the RMSM Staff Band in 1986.
He was a keen woodworker and a very good snooker player, he could often be heading in the direction of the Corporals club in lunch break for a quick frame.
He was a lovely man who was quietly spoken with a good sense of humour.
Trev married for a second time in August 1985 to Sharon Upton.
BCpl Trevor Davis sadly died in the cowardly attack at Deal Barracks on 22nd September 1989... he'd just turned thirty-nine years old.
His funeral with full military honours was held at St Michael's and All Angels Church in South Barracks.
Trevor and his colleagues are never forgotten, their names are inscribed in the Memorial Garden and surrounding the Memorial Bandstand on Walmer Green.
RIP Trevor