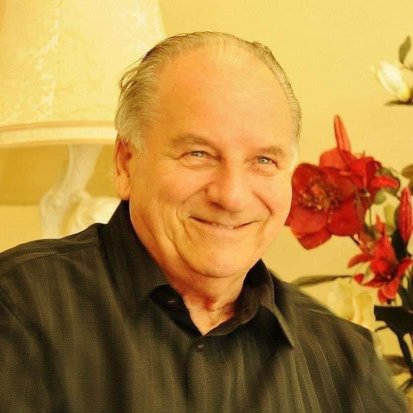 Dennis Bright Swann was born on Sunday 29th August 1937. He was raised by parents.. Albert.. who earned his living as a mechanic in the textile trade.. and his mother Ellen. The family home was at Methuen Ave, Thurmaston in Leicestershire.
Young Dennis was a pupil of Roundhill Secondary Modern School in Thurmaston and a product of the newly formed Leicestershire County School of Music (C.S.M.). The School of Music was initially an orchestra, they searched endlessly for instruments of any kind and successfully managed to purchase two-hundred clarinets from the Royal Marines at £2 each.

Albert Edwin Neale.. took up employment with the school as a music instructor and part time geography teacher with the C.S.M. He was a veteran WO1 Bandmaster of the Royal Leicestershire Regiment, who was once based at the nearby Glen Parva Barracks in Wigston. Albert had not long returned home from the war after thirteen years, during several of which he had suffered as a prisoner of war and had worked on the Burma Road during the Japanese occupation of Singapore.

Albert decided to form the Roundhill Military Band in December 1949... and Dennis took up playing the cornet. All the boys were greatly influenced with their music by Mr Neale.. they were all indebted to him and grateful for his complete devotion and dedication over many years.

Originally a Portsmouth boy himself.. Albert helped fourteen-year-old Dennis join the Royal Marines as a Boy Musician, he travelled to Deal where he enlisted at the Royal Marines School of Music on 4th March 1952. Dennis studied as a cornet and violin player, he could also play the piano, but it was his expertise on the trumpet in which he excelled. Dennis was passed for duty with No 16 Commandant General's Squad in March 1955.
Musician Swann's first adventure out of training was with the Band of the Commander in Chief East Indies Station, a small band of twenty-three musicians under the guidance of Bandmaster Graham Shipway. The band were flown out to Ceylon on 4th October 1955 to join the light cruiser HMS Gambia and to relieve the band that had completed the first half of her 1955-56 commission. The new band were set for a cruise to the Persian Gulf, Pakistan and India... On 19th October, Gambia left Trincomalee, the main naval base in Ceylon heading for the capital Colombo. They spent two days at Colombo before sailing for Khor Kuwai in Oman then onto Bahrain, where the band, which also included Musician Ron Kempton, played for the radio at the Broadcasting Studios of Radio Bahrain in 1956. It was then on to Kuwait. On 14th November, the ship departed and navigated the Shat Al-Arab river, Iraq where they reached Basrah in Iran, Muscat Oman and Karachi, culminating with a five-day jolly in Bombay. They left India on 15th December to head back to Trincomalee, where they would spend Christmas and New Year. The band was then billeted at HMS Highflyer.. a Royal Navy shore base just north of Columbo for a three-month stay.

Back in the UK and Dennis was in the band that embarked onboard the cruiser HMS Superb at Chatham for the Review of the Home Fleet by HRH Queen Elizabeth on 27/28th May 1956.

On 5th November 1956, Dennis joined the Royal Marines Band Flag Officer Air Home, based at HMS Daedalus, a training establishment in Lee-on-the-Solent. His stay in the band lasted two and half years.
Following a six-month period attached to the Royal Marines School of Music, Dennis joined the Royal Marines Band onboard HMS Hermes on 7th January 1960 in readiness for her First Commission, under the leadership of Bandmaster Maurice Pearce and BSgt Terry Freestone. This was a very young band with most of the musicians straight out of training. There were a couple of one badgers in Dennis and Pete McRoy, only five of the band were old enough to draw their tot and that included the NCOs. Being a brand new £18 million ship, Hermes took part in many exercises and that involved the band keeping watches in the Ops room and radar display room, they did manage to visit Le Harve.. which also included a weekend in Paris.

Following all the trials.. the Hermes went far and wide showing off her latest gear, heading for the Far East. Gibraltar was the first port of call, where she had to endure a fortnight in dry dock. Then it was full steam ahead via the Suez Canal and the Red Sea to Aden. The Hermes then called at Columbo for Christmas.. which brought back happy memories for Dennis and a few others. On New Year's Day 1961, Hermes entered Singapore harbour, where she was welcomed by the music of the Royal Marines Band HMS Terror.. followed by a social. Further runs ashore were had in the Philippines and Hong Kong before returning to Singapore. The Hermes returned to Portsmouth on 21st April.
Following an extended period of leave in October 1961, Dennis was posted to the Plymouth Group Band HMS Drake. It was a proud day for Dennis and his parents in July 1963, when he was in the Royal Marines Plymouth Group Band that took to the stage in De Montford Hall Leicester.. the first time he'd played in his hometown since he was in the Roundhill Military Band.

Dennis met young Plympton girl Jenny while he was playing at one of the dance band gigs, the couple were married on 21st October 1964. Following their marriage, along came son Peter and then a daughter Karin.
One of the highlights of his time in the Plymouth Group Band was parading in London for the state funeral of Sir Winston Churchill on 30th January 1965. Den would go out of his way to help others with their musical technique.. possibly an attribute he inherited from Mr Neale all those years back.
"While he was in the band, Dennis helped others with their playing.. he was responsible for developing me into a big band trumpet player which I continue to this day" (Steven Misson).
Following an initial twelve years in the Royal Marines.. Dennis opted to sign on again and received the re-engaging bounty of £100.. (the equivalent in 2021 of around £1900), it was a much-needed windfall as in March 1967, Dennis and Jenny became parents again with the birth of another daughter Paula in Plymouth.
March 1968 saw the Plymouth Group Band move in its entirety to the Infantry Training Centre at Lympstone Devon. "He was a wonderful trumpeter, had many a great gig with Dennis, Phil Hughes and Colin Tottle in the band. Not only a great musician but a really nice bloke". (Russell Davies)
In May 1969, Jenny accompanied Dennis on a posting to Singapore, where the couple enjoyed a two-year stint.. He gained enormous respect for his personality, enthusiasm and his outstanding musical ability from both of his Directors of Music.. firstly, with the Royal Marines Band Far East Fleet based at HMS Terror with Lieutenant Ray Woodfield. The band disbanded in June 1970, but Dennis remained in Singapore when he and another sixteen ranks joined 3 Commando Brigade Band at HMS Simbang. Under the command of Lieutenant Bert Farlow, he served there until May 1971 when that band was also withdrawn from service.
Following his return from Singapore, he returned to Plymouth with a draft to the Royal Marines Band HMS Drake.
Dennis decided that the time was right to leave the Royal Marines Band Service as he felt he needed to pursue civilian employment in his thirties rather than leave it any later, his decision was also based on the fact that he hadn't spent much time with his parents since he was fourteen. Having given twenty outstanding years, Dennis officially left the Royal Marines Band Service on 1st March 1972 with a glowing testimonial..
"I have known Mr Swann for the past ten years, during that time I have been most impressed with the manner in which he approaches all aspects of his work. He is a thoroughly reliable first class individual who accepts only the highest standard in his own and other people's work. He is honest and possesses a tremendous personality, cheerfully undertaking any task set him and completing it to the highest degree. I would recommend him for any position requiring integrity and loyalty without the slightest hesitation. A thoroughly good man".
(Lieutenant Ben Finney)
Following his return to civvy street.. Mr Swann decided to return to his hometown and settled in the Syston area of Leicester, where he found a new career as a joiner for Charnwood Borough Council.
He continued with his music and his exceptional trumpet playing soon came to the attention of many local bandleaders who contacted him. He became a member of the BBC Radio Leicester Fanfare Big Band and many other bands. Dennis's decision to leave the Royal Marines early proved to be the correct one, as it allowed him two years to spend with his parents, before his father sadly passed away in 1974.
Dennis enjoyed fishing and other sports, he loved watching tv at his home in Shenton Close Leicester, especially keeping tabs on his hometown club Leicester City.
Above all else.. nothing got in the way of his music. Following an accident at home.. Dennis was forced to retire from work, although his injuries didn't prevent him from gigging. The Corona virus pandemic did however put a halt to his performing in 2020, when the country was placed in lockdown.
Dennis Bright Swann wasn't able to recover after contracting Covid-19 pneumonia and sadly passed away on 27th January 2021 aged 83. His funeral service was held on 22nd February at Loughborough Crematorium.
In addition to Jenny, Karin and Paula, Dennis also left behind three grandsons and five great grandchildren.
RIP Dennis