Royal Yacht Band 1981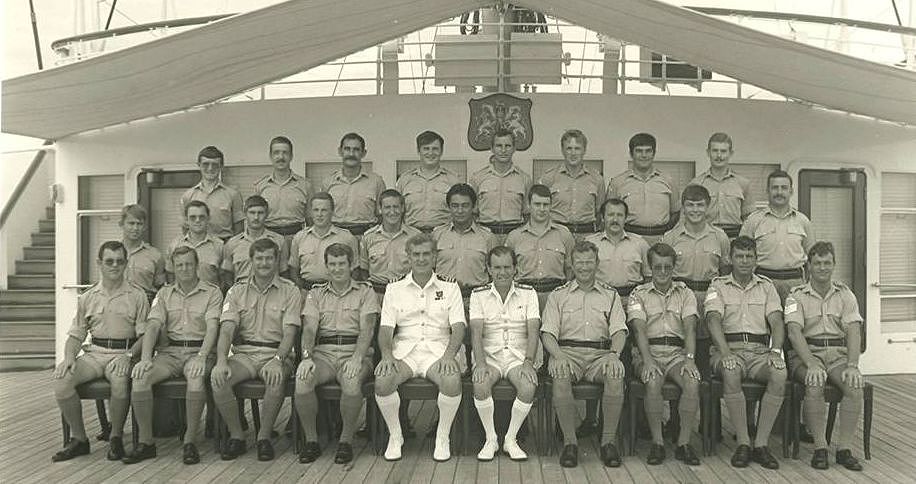 Rear L to R: Martin Orbidans, Ian Naylor, Glyn Freeman, 'Jock' Scade, Graham Holman, Pete Best, Dave Lambert Neil Silvester.
Center L to R: Mick Davis, Geoff Comber, Paul Beal, Bob Waterhouse, Pete Bradfield, John Wright, Mark Oliver, Huw Morris,
Chris Davis, Alan Sessions.
Front L to R: Alan Ham, Gareth Davies, Stephen 'Fishy' Salmon, Chris 'Dan' Archer, Cdr. Evans RN. (Executive Officer), RN,
Rear Admiral Paul Greening (FORY), Graham Hoskins, Alan 'Tod' Slaughter, Richard 'Bagsy' Baker, Sid Tanner.
Thanks to Chris Archer and Graham Hoskins for names.