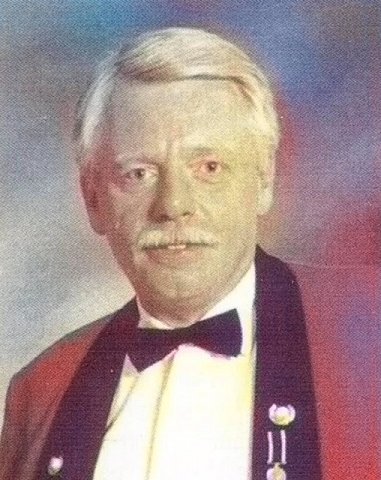 Clive Steven Sproston was born in Smethwick Birmingham.

Clive had already met his future wife Sharon prior to his decision to follow the path to Deal which his brother Michael took by joining the Royal Marines Band Service as a percussionist in 1973. In the summer of 1974 Junior Musician Sproston was awarded the percussion class prize during training, he also represented the Corps at basketball.
Following the completion of training in 1975.. Musician Sproston's first draft was the the Royal Marines Band at HMS Ganges at Shirley Gate in Suffolk. For decades, Ganges was the first taste of naval life for generations of Royal Navy recruits, he stayed there for twelve months. Next up for young Clive was an exciting draft to the Royal Marines Band CinC Fleet at HMS Pembroke Chatham.. where he was lucky enough to fly with the band to Australia, USA and Canada.
He gained promotion to BCpl in 1981 and subsequently drafted to the Royal Marines Band Commando Training Centre at Lympstone, firstly under the baton of Lieutenant Keith Sivyer, then his replacement Lieutenant Richard Waterer. Clive really earned his crust while at CTC as he was the only percussionist. He also played drums and sang in a group named 'Scratch' made up from members of the CTC band.



Clive and Sharon were blessed in 1981 when she gave birth to their first daughter Sarah.
Sproz was soon promoted to BCpl and served on board various ships when he was drafted to FOF3 Band in 1983 with Bandmaster Phil Fryer at the helm. He replaced BCpl Dee Douglas as not only the Band Cpl and percussionist, but as a highly valued member of 'Septic 7'.
His first trip was onboard HMS Fearless (L10) on a Mediterranean jolly calling in at Palermo Sicily, Naples and Gibraltar.
Following Christmas leave it was all aboard HMS Illustrious (R06) bound for New York and Norfolk Virginia before flying home from Washington to RAF Brize Norton. Then a short trip back on the Fearless to Copenhagen and Kristiansand in Norway, before a return to Copenhagen and on to Amsterdam. It was during this trip that Clive.. thinking he had a hangover was struck down with German Measles.. passing it on to two other members of the band.

Familiarity for Clive when he sailed for warmer climes back onboard HMS Fearless for his second Mediterranean cruise with runs ashore in Barcelona, Piraeus.. Greece, Cyprus, Istanbul, Algiers and Gibraltar, before Clive said farewell to FOF3 Band when they flew home by Hercules to the UK. He was succeeded in FOF3 Band by Mark Biddlecombe.
At the beginning of 1985 and following his sea time his next band was a return to Commando Training Centre, but prior to occupying the kit in the band.. successfully negotiated his Senior Command Course. Sproz then flourished on his M1's early in 1986.
Following his promotion to BSgt, Sproz was rewarded with a place on the Bandmasters course and a return to Deal. Clive passed the course with flying colours and gained the LRAM diploma in 1988.
BCSgt Sproston became Volunteer Band Instructor on HMS Invincible where he formed the band from scratch, he was onboard the carrier from July 1988 until January 1989 when he returned to Fleet Band by now now based at RAF Northolt in Middlesex.

BCSgt Sproston was drafted to Royal Marines Band Britannia Royal Naval College in 1991 where he spent three enjoyable years at Dartmouth under the direction of Lieutenant John Hillier.
On his arrival at Dartmouth, Clive immediately took over the running of the Dance Band and he was in the band that travelled to cultural trip to Sevastopol in the Ukraine & Romania. The following year Clive was in the travelling party for the long trip to the Falklands to commemorate the tenth anniversary of the War. Sproz also featured as one of the cymbal players on the collectible Dartmouth Band painting by local artist John Gillo.
He also extended his musical interest by taking up the post of conductor for the Totnes Town Band. At various times he managed to entice Dartmouth Band colleagues Rob Steel, Pete Curtis, Dean McGain-Harding, Mick Atkinson, Neil Dudley, Dave Prentice and Steve Young to perform in the band too. Sproz continued to conduct the Totnes Band after he'd retired from the Royal Marines Band Service, he thoroughly enjoyed his time with them and remained closely associated with the Band right up until his sudden passing.
Clive Sproston sadly died due to a heart attack on the morning of Tuesday 25th October 2005 whilst working in Leicester aged just forty-nine.

He left behind his wife Sharon, daughters Sarah & Laura and two grandchildren Ellie and Finnley.
Clive's funeral was held at 10.30hrs on Wednesday 2nd November 2005 at Torquay Crematorium. The chapel was packed with many standing at the back, it wasn't a religious or sad service but an upbeat celebration of Sproz's life which was always active, he was sociable and always good company to be in. Clive was good musician and showman, he led by example and always had time to help others.

Totnes Band later organised a memorial concert and get together in memory of Clive.
Paul Foley