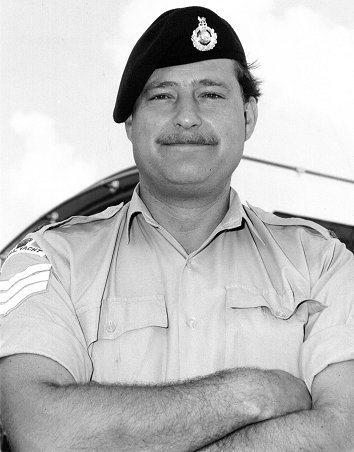 Band Sgt Stephen Salmon RM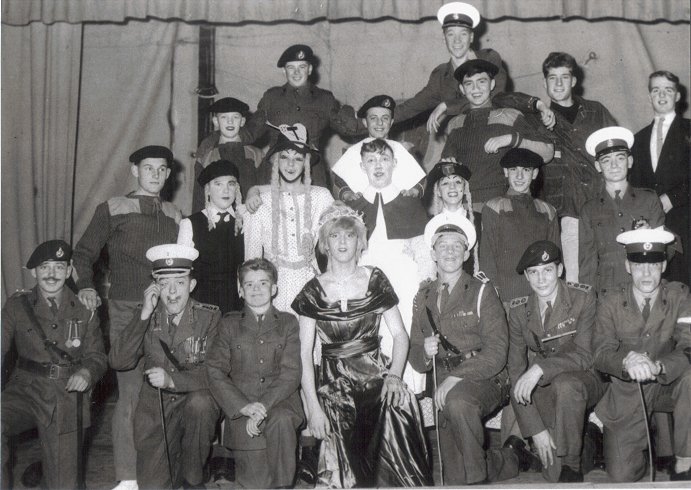 Courtesy Steve Salmon (great lookin' booty!)
With all the offerings of late regarding all the names, I'm going to attempt to put in order
those whom I think who they are with thanks to everyone for your suggestions. Please let me
know if I have left anyone out or make any corrections.
From the very top left to right and down.
'Biff' Beaver, Tony Oliver,
'Smiler' Rumming, 'Haggis' Graydon, Bill Robinson, 'Fishy' Salmon, Pedro Hewitt,
Graham Harvey, James MP, Bert Parton, 'Bubbles' Reynolds, Alick Harwood, Sam Elkington, Pete Rose,
Tony Overton, Peter Phillips, Tim Smye-Rumsby, 'Rasher' Bacon, Jon Yates, Bert Brown, Alan Webb.
[Editor] Since the most recent guestbook entry regarding this amazing quest,
I have seen fit to put in numbers so that those of you who think of whom you
might recognise can make it easier for me. The subject may be mundane to some,
but to most of us I'm sure............fascinating. Considering what we are doing today,
and how we appear in comparison, and our commiserations over our losses over the years.
Thank you to all those who have recently updated via the guestbook. This page now complete?