Sunday October 10 outside the Eastney RMA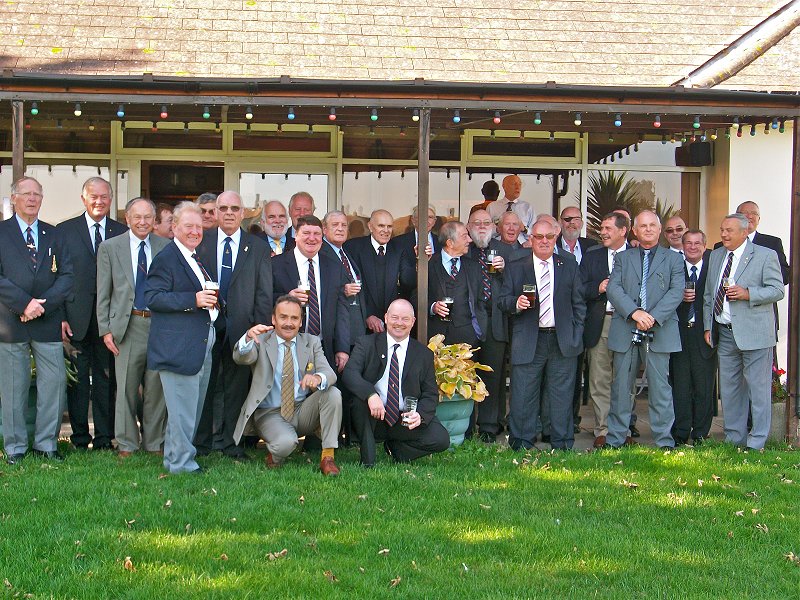 Some names: Not necessarily in the correct order but from left to right:
?, then Ken Schooley, ?, then Sid Tanner, 'Ginge' Feather, Dave Seed, Merv Durrant, Adrian Brett, Alan Webb,
Len Lewry, Dave Hough, ?, Laurie Loveless (behind post) Baz Petitt, John "Bubbles" Reynolds, 'Hooky' Walker, 'Tich' McLeod, Mick Hickman, Terry Wood, Bob Graham, John Pring, 'Fletch', Trevor Attwood, Stan Putrell, Bill Callow.
Front Kneeling: Derek Usher & ?
Sorry about the ?'s and I know I have met some of you but please anyone let me know and I'll fill the gaps.