I didn't join 110 or 111 squads in 1949 I just transferred in the August from HMS Ganges where I was a Boy Seaman, Bert Turner joined with me on the same day. After Ganges, Burford was like holiday camp but I can't remember which squad we were attached to but like most members who joined then, 80 has just passed or like mine is a couple of months away.
I bump into "Blondie" now and then usually whilst shopping in ASDA as we only live a few miles from each other. We served together a "few" years ago at Vincent in Gosport, Happy days, just ask "Merve the Swerve", he's got some tales to tell of the band there.
Please give him my best regards and wish him a "Happy Birthday, Good Health and may he have many more in the years to come".
Best regards
Ian Epps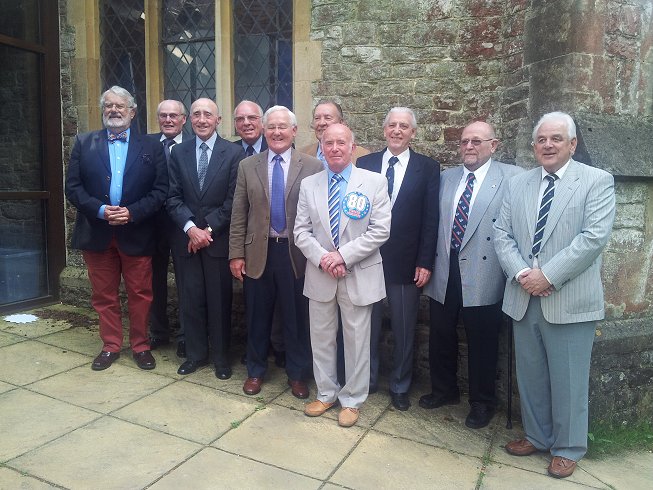 I can offer from left to right:
'Pony' Moore , Ray Watts, Keith Roberts, Merv' Durrant, Pete Yetman, Mike Hutton, Bob Rawson,
Cliff Bull, Barry Radford, Maurice Keat