Click on Brian Peever and Rich (Dickie) Valentine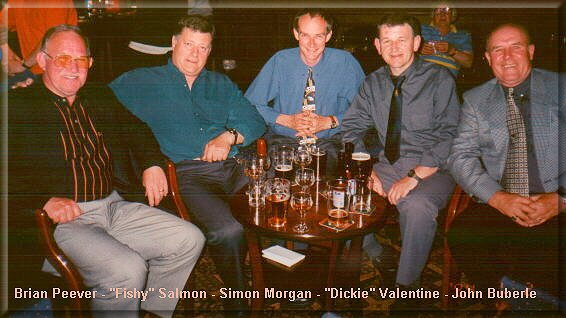 Here is a very good photo of the obvious. Rodney Preston took it for us shortly after Colonel Jim Mason had bowed out for the evening.
It was truly a lovely time I spent with Rodney and Gill and then we did a re-run of my visit of `97. Each and every one I thank for their company. Such a pleasure to meet Simon Morgan for the first time. To re-new my acquaintance and friendship with John Buberle after a gap of about 23 years. Steve "Fishy" Salmon and Brian Peever made up a good and convivial gathering.