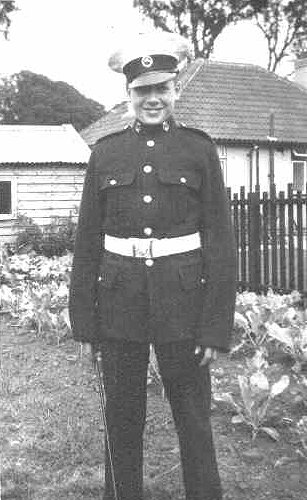 1935 July Joined Deal as a Band boy age 14 years.

1939 Jan Commissioned HMS Ramillies visit Australia, New Zealand.

1940 Ramillies in the Med

1941 Convoying in the Atlantic from Canada to England

1942 Ramillies <click left for Ramillies history> torpedoed off Madagascar by a Japanese Submarine, ship did not sink and no loss of life. Ship towed to Durban where she was
patched up and limped back to Portsmouth. Ramillies paid off and I was posted to Scarborough.

1943 Joined HMS Ganges

1944 Joined HMS Scylla hit a mine during D Day and towed to Chatham. Paid off and returned to Scarborough

1945 Commissioned HMS Cleopatra and sailed to the Far East. Was off Burma when first atomic bomb was dropped.

1945 War Ended and posted to ITC RM in Topsham Near Exmouth & still
played in the Band on Drums.

1950 Posted to Deal in Kent Still in Marines.

1952 De mob'ed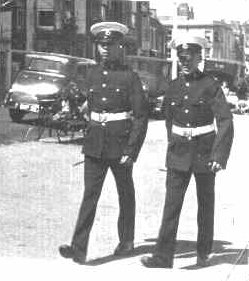 Mates 'Acky' Axford, Snooky, Len Mizer all in Ramillies

Bust Blake went with a number of our chaps went to Canada to the School of Music.

I am now retired and living in Scarborough where I can be contacted by email through my son-in-law.







'Nobby' Clarke and 'Ollie' Oldreave ~ Deal 1935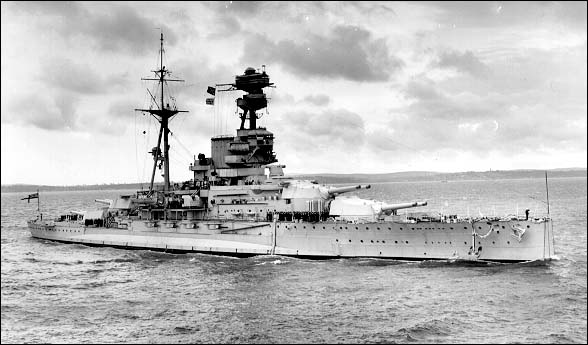 HMS Ramillies ~ 1939
I can tell you that Nelson has been in contact by phone a couple of times with Jan Greenleaf and if you can imagine two 90 year olds both with hearing aids shouting down the telephone lines from Scarborough to Plymouth reminiscing about their times together when they were both 14 year old lads at the School of music.
All I can say is that Nelson is over the moon and I am having to explain how the power of the internet can bring people together.
I am an ex Training Ship Arethusa boy and an ex Submariner so we have much the same longing to meet old shipmates using old boy forums. It is amazing how it brings old comrades and shipmates together after generations apart.
I did note that Nelson Clarke was referred to Nelson in most cases and he tells me that he would only be known as Nobby Clarke. One other piece of information is that when the war in Europe ended he was posted to the Cleopatra in the Far East and he took on the role of ships barber or perhaps unofficial barber. After his demob he took a course on hairdressing and was a barber in the Scarborough area until he retired about the age of 75. This trade that began unofficially in the Royal Marine Band onboard Cleopatra mapped out the remainder of his working life and from this acquired skill he was able to take care of his family consisting of his wife Sylvia and 3 children for all his working life.
Regards Paul & Tina Whitfield

Take care Richard and keep up the good work.
Regards Paul Whitfield

*******************************************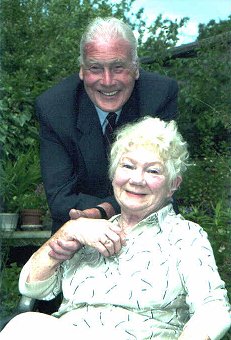 This was taken in 2005 on their Diamond wedding anniversary.
Sadly his wife Sylvia has now passed away.