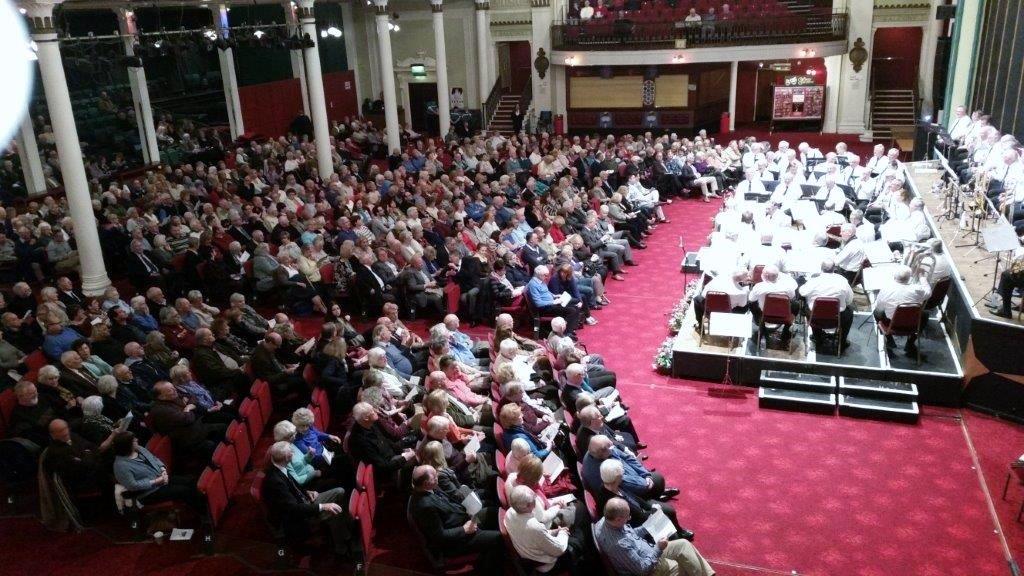 There's a couple of band and audience pics with me in the centre block, 3rd row nearest camera turned round chatting to Ginger Feather.
Kerry, Roger's granddaughter and his wife Ann are on my left. Gordon Saville is 3rd front row from the
nearest gangway to the stage in the nearest block.