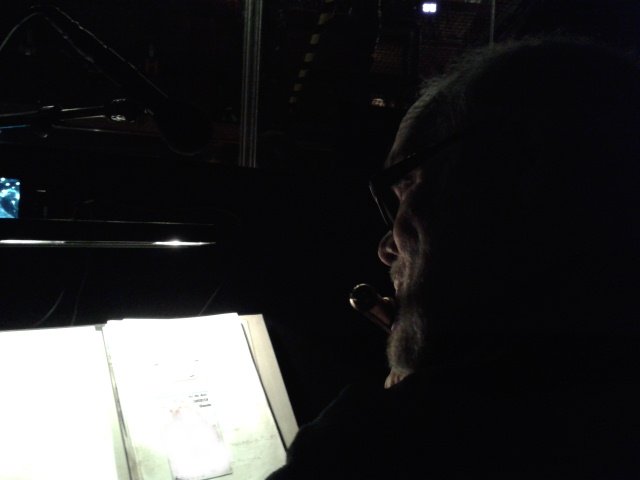 You can make out the silhouette of the maestro in the darkness of the below stage setting. Everyone wears mostly
black clothing to detract any attention below stage. Apart from small sections i.e. violins, trombones, everone is secluded in
their own enclosure. The surrounding musicians can be heard normally as if sitting together on stage, otherwise they are on their own.