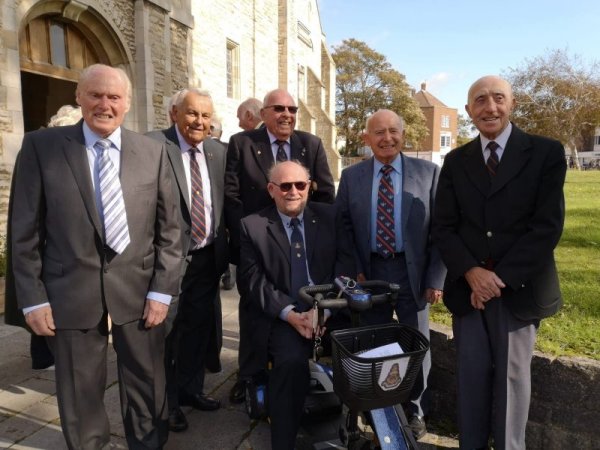 I recently attended the Royal Marine Band Reunion held on the 5th and 6th October. My sister and I have been accompanying our dad to the Reunions for the past six or seven years.
I've just carried out a research experiment online. I wanted to know the UK percentage of adults:

1. With hearing loss after the age of 70

2. Disability bought about by mobility issues over the age of 70
In less than two minutes I have the answers: 71% and 75% respectively.
What a great pity that the organisers responsible for this year's reunion didn't do a little research of their own. If they had it would perhaps made them think about where the Reunion was held, a veritable hike from the main gate. Once in the Detention Block there were extremely limited chairs for the guests attending. My dad and his cohorts are all in their 80's, proud men, not given to complaining. The organisers should have thought about their ages as they were expected to stand, craning their necks upwards for the fifteen minute speech given by somebody in uniform.
Sunday Morning after another brilliant 'Memorial Service'
'Ginge' Watts, Stan Puttrell, Merv' Durrant, Barry Radford, Bob Rawson & Keith Richards
The meal was served in another building, more hiking. No toilets in this building, calls of nature requiring further hiking from one building to another.
There was no Beat Retreat, a highlight for this group of talented musicians. Instead we were asked to step outside (more hiking) to hear some trainee drummers. Again, no seating.
This particular group of veterans are getting older and numbers are dwindling year on year. Many travel a long way to attend
This was not a well-researched or executed event. Shame on the lack of care and thought from the individuals who cobbled it together. You did not make your veterans feel welcome – or maybe that was the plan?
Jan Rawson