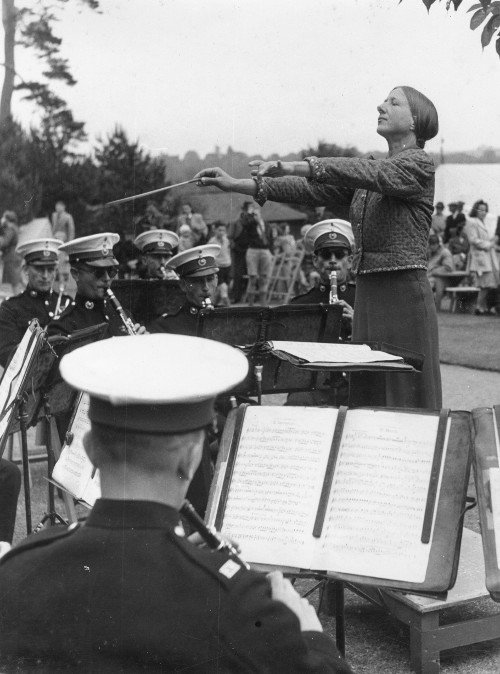 A friend of mine (former Horn player John Pigneguy) volunteers at The Red House at Aldeburgh, the home of Benjamin Britten & Peter Pears.
Whilst looking into the History of The Red House, I came across the attached photo. It's Imogen Holst and the Plymouth Group RM Band at Dartington in 1948.
On closer inspection, she is conducting what appears to be her father's Suite in Eb!
Very best regards
Billy Walker