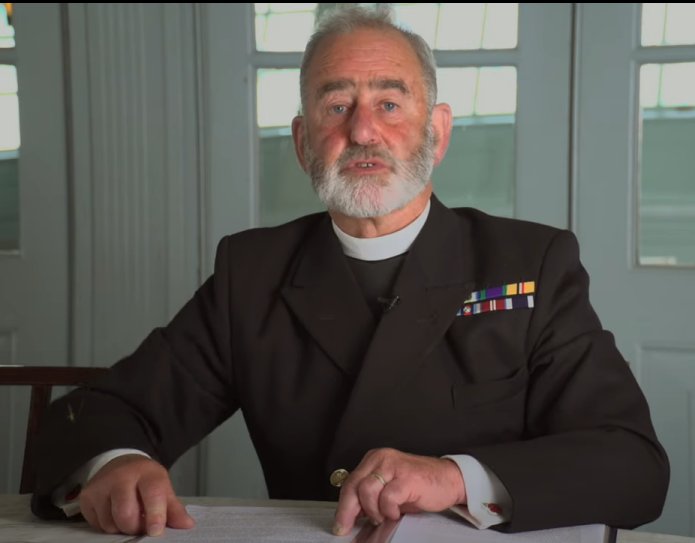 Having watched with so many others his outstanding contribution to the 2020 Band Service Memorial Day from Portsmouth I was delighted to find his email address on line so that I was able to write to him.
Together with my wife Margaret, who remembers him so well from our happy time in Scotland, I sat motionless for the entire Service as he took us to a special place rarely found in our lives. His measured and totally personal approach to our day of remembrance has surely never been bettered over all the years. It lifted what has always been a highly emotional occasion to new heights of sincerity. Together with Colonel Jason Burcham he provided a template to be admired by all friends and former colleagues whose chests will have risen in unison in recognition of what we have all been part of. I registered the thanks of all to him for being the person he has become.

The Band Service Is indeed fortunate to have him among us where spiritual leadership remains a vital commodity. It was a total joy for me to again be in his company albeit at Covid19 distance. Sincere thanks to him for greatly and positively affecting the lives of so many.
Graham Hoskins