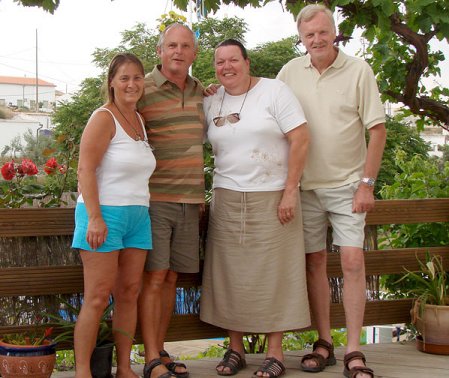 Hi Dickie
Hope you are well.
I hoisted the Casa-Britannia flag with pride the other day! We had a
visit from John & Tina Hillier. It's really special when old friends
take the time to come and visit us when they are in the area ;-)
Had to have a pic of course for your album! :-)
Best regards
John & Elaine
[Editor: Thanks Johnners and doesn't 'ilge' look JUST like he did when we served together.