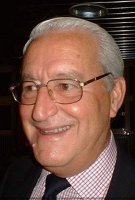 Gordon John Clark was born on Wednesday 15th February 1939.
He joined the Royal Marines Band Service at Deal in August 1953 as a Clarinet player and assigned to Barham House. At the time houses were roughly geographically split to encompass the various regions within the UK. Barham house was generally made up from juniors originating from areas of the West of the Country including Wales.
On completion of training.. young Musician Clark gave service with the Royal Marines Bands at HMS Phoenicia in Malta between 1957-58 under the baton of Pete Sumner. From there he was then posted to the Royal Marines Band Flag Officer Air Home, based at HMS Ariel (Daedalus) in Lee on Solent.
A further overseas posting in 1965 saw Nobby drafted to the Royal Marines Band Commander in Chief East Indies, who were stationed at HMS Terror in Singapore. While he was in the band he visited Japan.. where he enjoyed runs ashore in Nagasaki and a trip to Hiroshima. On completion of his far east posting.. Nobby returned to HMS Ariel.
The Royal Marines Band Flag Officer Plymouth was the next stop for Nobby before he was ferried over to the HQ Commando Forces Band at Stonehouse in 1974.
BCpl Clark was only there for a short spell before he travelled down the A38 to join the Band of HM Royal Marines Britannia Royal Naval College in 1975.
On 14th November 1977, music was put to one side as Operation Burberry was implemented... Members of Britannia Royal Naval College band were deployed to provide emergency cover as the first UK firefighters strike began, Nobby was tasked as a Green Goddess driver near Exeter.
Nobby was a very popular figure at Dartmouth where he served for a total of eight years under the baton of five successive Bandmasters: Farrell, Goss, Sheppard, Hough and Williamson. His travels with the Band took him to Naples, Berlin for the Tattoo in 1977, Hong Kong for the opening of HMS Tamar, Toronto, Jersey for the 40th Anniversary of the islands liberation and to Bricquebec in France.
In addition to his role as solo clarinet player.. Nobby, with the help of Keith Boswell, took on the responsibility of running all the Band socials including the annual Christmas bash.. frequently held at the nearby Stoke Lodge Hotel.
Nobby retired from the Royal Marines Band Service in 1984.. gaining his Long Service & Good Conduct Medal along the way.
He continued to live in Stoke Fleming near Dartmouth with his wife Beth with whom he had daughters Susan and Judith.
On his release from the Royal Marines.. Mr Clark began working for the Post Office.. following in the footsteps of Pincher Martin and Jan Buscombe with Keith Bozzers joining the team shortly after.
Gordon 'Nobby' Clark passed away suddenly on 19th September 2018 in Torbay Hospital while undergoing treatment for lung cancer.
Nobby's funeral service was held on Tuesday 2nd October at St Peter's Church Stoke Fleming.
The service was attended by family, friends and many former Dartmouth Band colleagues followed by the wake at Stoke Lodge Hotel.
Paul Foley