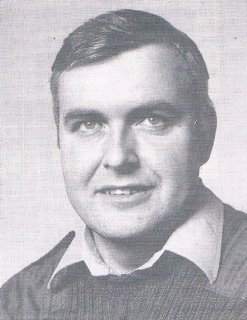 Gordon was born in Belfast on 5th November 1952 and attended The Royal School in Armagh, Northern Ireland.
He joined the Royal Marines Band Service on 31st March 1968 as part of 2/68 troop, where he studied the euphonium & cello.
On Completion of his training in 1971, he was drafted to the Band at HMS Raleigh, which at the time was the size of a ships band of just eighteen ranks. He remained at Raleigh during the re-organisation of the Band Service and the formation of the Band of Flag Officer Plymouth, under the direction of Lieutenant Ben Finney.
HMS Ark Royal beckoned in 1973, and his sea time jollies took him to Malta, Gibraltar, Canada, USA, South America and the Caribbean. Following his time on board, Gordon joined the Band at HMS Ganges in Suffolk, in 1974, under the baton of WO2 Ted Whealing.
As a result of the closure of HMS Ganges in 1976, he moved back to Plymouth, this time to Stonehouse and the Commando Forces Band. He wasn't there very long before he returned full circle to HMS Raleigh under the leadership of Lieutenant David Cole. Dusty became a fixture in the band, lasting a full eight years and with it many foreign trips including another visit to the USA. In 1981 while in the Flag Officer Plymouth Band, he was promoted to Band Corporal.
In 1984, Dusty was drafted to Commander in Chief Fleet Band, he was tasked with the role of Assistant Band Secretary. Upon his promotion to Band Sergeant in 1986, he became the Band Secretary.
The lure of the West Country was too much for Gordon and was drafted to the Britannia Royal Naval College in the spring of 1988, where he was rewarded with a trip to Hamburg.
Gordon met his wife Susan in 1970, they had two daughters... Stephanie and Kelly.
They decided to make Plymouth their home, with Gordon having to commute every morning from Plymouth to BRNC.
It was sea time once again for Dusty in 1989, when he took over from Clive Sproston as VBI on HMS Invincible. He was quick to return though, and in 1990 it was back to the parades and dinners of BRNC. He did however manage to board the transport for trips to Oslo, Ukraine & Romania and a long excursion to commemorate the 10th anniversary of the Falklands War.
Gordons' time had arrived in 1992 to leave the Royal Marines Band Service, and immediately took up the role of DJ on Plymouth Hospital Radio. From there he subsequently worked as Outbound Services Coordinator and Supervisor of the Disclosure Team at Derriford Hospital in Plymouth.
He latterly became an Honorary Life Member of Hospital Radio Plymouth.
Dusty enjoyed cooking, going to the theatre, gardening and visiting new places. He had a passion for attending vintage bus rallies. His biggest passion though was spending time with his daughters and grandchildren.
Gordon 'Dusty' Millar sadly passed away on 25th August 2015 aged 62. Dusty was diagnosed with a brain tumour and was given a date (25th August) to have surgery to remove the tumour. He never made it to the hospital, on the morning of the operation he passed away at home.
Gordon's funeral service was held on Monday 14th September at Efford crematorium.
Paul Foley