I wonder if any older ex Bandsmen will recognise themselves on this one. I am in the 3rd row from front, 4th from left. Hope you are well.

All the best Nobby Clarke.
[Editor] This is an excellent scan so I have made it possible to click on this image for a full scan which you shall have to navigate around using your scroll bars. You were all so 'skin' then, as we all were in those heady days now so nostalgic.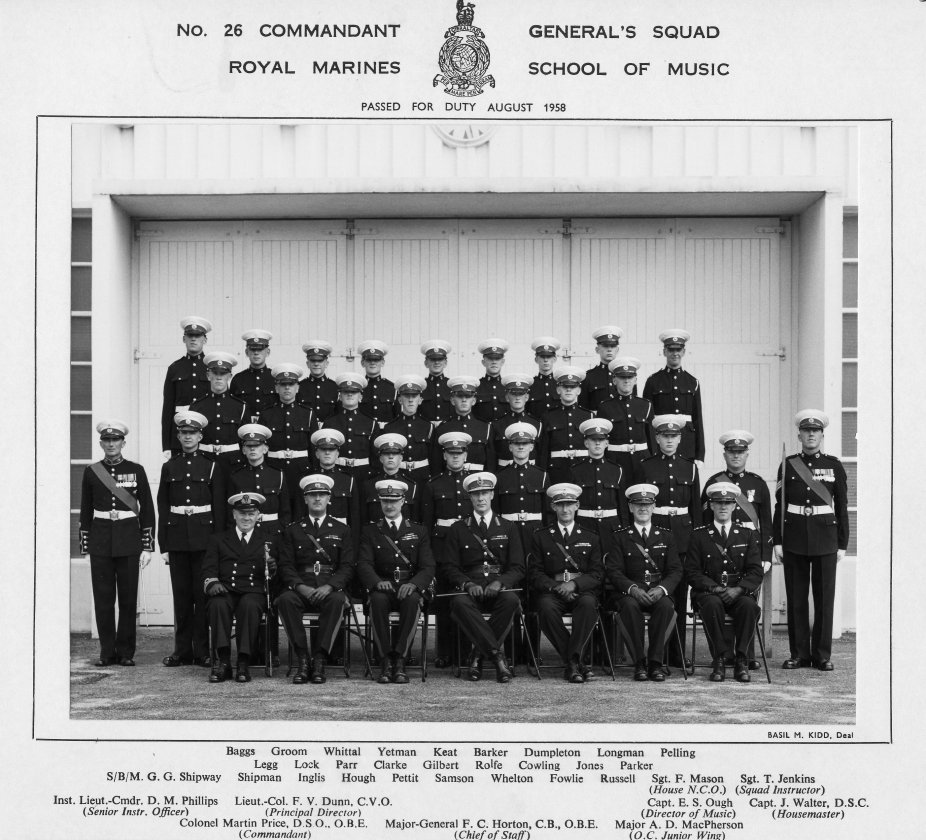 I have just seen the confusion that has been caused by my C.G. Squad photo.
I can confirm that Gilbert/Rolfe is just one person who had a double barreled Surname.
HC