Dear Rich,
Found the attached photo, of E15B – namely l-r: Frank Wildebore, Ronnie Murray, Mick Murray, Alan Adshead and me, Bill Callow. Frank was last known to be living in Maidstone, Ronnie moved to New Zealand, Mick and Alan were still working/playing in Deal and I am living in Portsmouth and playing with the RMA Concert Band.
This must have been taken in the Drill Shed at one of the Band Reunions in Deal, sometime during the 70`s.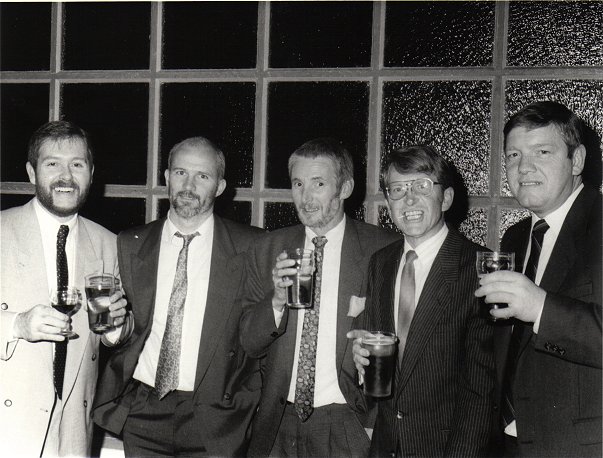 Where are they now? If anyone has any information on the whereabouts of Frank and Ronnie I would be most grateful.
Regards,