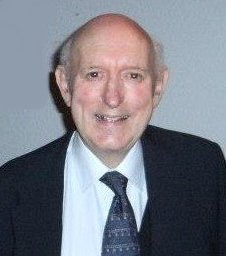 Keith was born and raised in Accrington, Lancs, and attended Hyndburn Park School.
He joined the Royal Marines Band Service in 1960 as a clarinet and violin player, and reached the dizzy heights of Boy Lance Corporal under training in Gloucester House.
Keith returned to his school in Accrington once or twice while he was on leave, visits that inspired a younger pupil in the school...Jack Kennedy, to also join the RMBS.
'Ackers' first draft in 1963 took him to the Flag Officer Scotland & Northern Ireland Band (FOSNI), which was then based at RNAS Condor in Arbroath, under the direction of Bandmaster Fred Mathias.
In October 1964, Keith was drafted to Malta, and during his stay there he travelled extensively all over the Med, including Turkey, Naples, Venice and Africa, as well as short bursts of sea time on board HMS Centaur.
Keith, who was also known as the 'Accrington Yodeller'(due to his taste in jumpers), returned to FOSNI in 1966, this time working with Director of Music Lt Dougie Haig, who in turn passed over the baton to Lt Graham Hoskins, Keith quickly knocked his new boss into shape, working as his Band Secretary for two years. This return draft to Scotland lasted eight years, and during 1971, the base became the home of 45 Commando Royal Marines.
Keith and his wife Sheila, (also from Accrington), lived in what was described as bleak married quarters at Arbroath. Shortly afterwards, the FOSNI Band moved to HMS Cochrane.
His stay in the Band included many trips abroad, amongst others... a famous trip onboard the QE2 in May 1973, that took in the ports of Tangiers, Palma, Gibraltar and Lisbon. It was a cruise chartered by the 'Young Presidents Organisation' and described as a once in a lifetime engagement.
Britannia Royal Naval College beckoned for Keith in 1974, and he stayed at BRNC for the remainder of his service. He settled down with his wife Sheila in Dartmouth where they were blessed with daughters Elaine and Pam.
While he was at BRNC, Keith served under ten Bandmasters and a Director of Music. He was awarded his Long Service Good Conduct Medal in 1978.
He enjoyed trips with the Band to Naples, Berlin, Hong Kong, Canada, Jersey, Bricquebec in France, Jersey again and finally Sweden in 1985.
Keith was an asset to the Corps and left the Royal Marines Band Service in 1988. Upon his release he took up employment driving buses in Dartmouth with Western National, before he pursued a further career as a Dartmouth Postman. Carrying on with his music, he joined the newly formed BRNC Volunteer Band in 2009, which replaced the disbanded Royal Marines Band.Keith Boswell sadly died on 1st January 2017 aged 72, following a lengthy and brave battle with illness. Keith underwent a heart transplant at Harefield hospital in November 2016, but his operation didn't go according to plan.
Keith's funeral was held on 24th January at a packed St Clements Church in Dartmouth, attended by many former colleagues from far and wide. The BRNC Volunteer Band played, and a Royal Marines Bugler was present to play the Last Post & Reveille.
You really could not wish to meet a nicer genuine guy than Keith, a true gentleman. He was a fine and warm person, with an infectious sense of humour.... well he did support Accrington Stanley!
Paul Foley