Regarding the photos of 3rd.Cdo Bde. Band in Borneo that Maxie sent to you. I have been able to identify a few of those present.
They are;

Back row ? ? Willy Wardle ? ? ?
Standing B/M Chippy Carpenter, Barrie Baker, Tony Oberdries.
Seated in front Trevor Starling ? ? Jock McKay, Eric Hayward, Selwyn Horner, Rodney Colbourne, and Dave Jennings.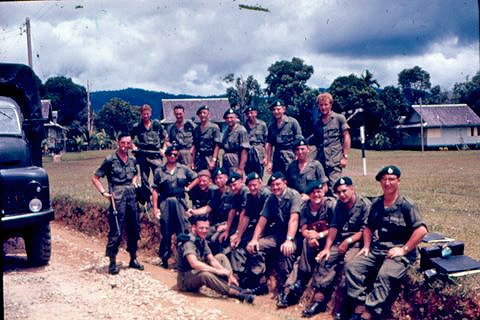 I have no idea how you do things at your end but it is absolutely great to be able to view things from so many years ago. Richard, if I may say so, you are brilliant.

Hopefully others who were there may be able to fill in the blank spaces.

Cheers once again,

Eric Hayward.
[Editor: Thank you]