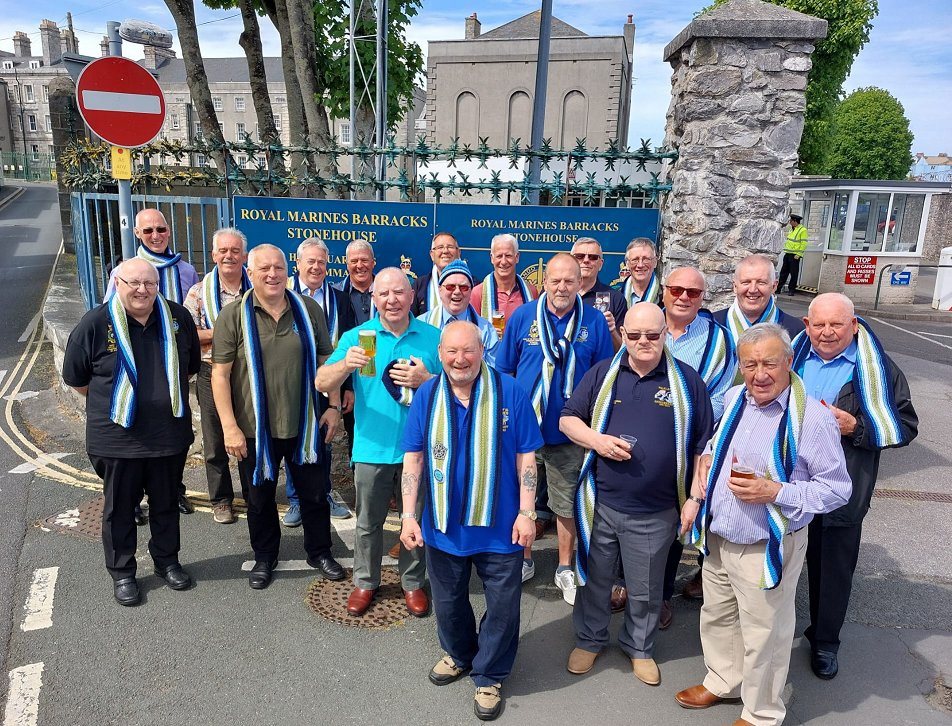 Band of 37 Falklands Veterans.
8 have Crossed the Bar:
Steve Johnson, Geoff Bishop, Bill Sabine, Keith 'Taff' Thomas, Russ Ireland, Keith Pullen, Trev D'Arcy
and Geordie Renwick.
22 at the Reunion on Saturday:
John Ware, Al White, Trev Brown, Martin Dale, Andy Clarkson, Irfon 'Taff' Higgins, Keith Raffel, Billy Walker,
Tony Richardson, Gary Pumford, George Latham, Sam Goldsworthy, Nick Nye, Kevin Wilson, George Tate,
Brian Short, Andrew 'Dusty' Miller, John Tansey, Phil Smith, Geoff Naylor, Alan McCarthy and Bob Oliver.
7 were unable to attend:
Gary Brownrigg, Graham Smith, Paul Coker, Henry Monaghan, Ron Turner, Mac McGregor and Colin Crossman.