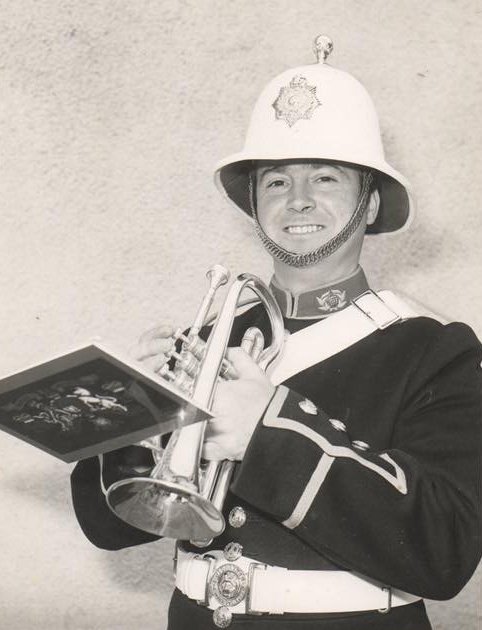 We are here today to celebrate the life of a quite remarkable man.
A man who touched so many lives and who had a profound effect on everyone he met, with his unique character and dry sense of humour.
A man whose modest stature defied the huge personality that lay within, and a man who could connect with everyone, from all walks of life.
William Charles Sabine was born in Penzance on 7th February 1949 and was a multi-talented individual who seemed equally comfortable in so many different skills from DIY to the arts.
Bill was a perfectionist in everything he did and was never happy with his work. He would continually strive to improve in everything he undertook. This was especially true with the many DIY projects he started and eventually finished.
I say eventually - as he would repeatedly dismantle a unit or re-cut a section before refitting it again to his satisfaction. I'm sure two ladies here today, Pat and Jo that can relate to this.
Another of his many talents was art and he would frequently produce paintings or sketches with amazing depth and realism. I saw many examples of his work, including still life, landscapes and portraits. He would often paint or sketch portraits for friends and family and he was good enough to turn professional.
He also loved to cook and had the culinary skills to cook a range of different cuisines with equal aplomb. From a great Sunday roast, or Italian, Chinese, Mexican, you name it, Bill could cook it. But as we all know, his real passion was for Indian food and most of us here today, have enjoyed many a late-night curry after a few drinks in the local pub.
I always remember he kept charts in a cellophane folder on his kitchen wall. These charts displayed the different measurements of various herbs and spices to create the delicious dishes and produce perfect and consistent results every time that were as good, or better than any restaurant.
However, despite possessing all these skills, it was from an early age, he chose to pursue a musical career, and this was where he shone the brightest and it was his greatest strength. As a young lad he played cornet in the Penzance Silver Band and it soon became apparent that he was a musician of considerable talent.
His brother Chris told me that he would practice for hours and hours to perfect his technique, so behind his obvious natural talent, there was a great deal of hard work.
In 1964 at the tender age of just 15, he joined the Royal Marines Band School of Music in Deal where he trained to be a solo cornet player. Whilst in training, he won the prestigious Cassel Prize as the best cornet player, before passing out from the School of Music 4 years later and joining his first band as a fully trained musician.
It was during his 25 years' service, he met Pat and fathered his 3 children, Chris, Melanie and Paul. He loved kids and adored his grandchildren, Amy, Emma, Jennifer and Kieran and of course Chey and Scott and his two great grandchildren, Isabella and Willow.
Bill served in various bands throughout the UK, including Lympstone, HMS Raleigh, Chatham and Dartmouth and travelled extensively including trips to troubled countries in the Middle East, Northern Ireland and the Falklands war.
However, the longest single trip occurred while he was in the Plymouth Band in Stonehouse Barracks when the band embarked on a tour of the USA. I had met Bill several times previously on various massed band gigs, but it was on this trip, I really got to know - Bill the man.

We left the UK on the 13th January 1976 and played in 48 cities travelling over 13000 miles in 3 Greyhound buses throughout 26 different states. Bill was a featured soloist at each of the 72 performances at various venues to audiences of several thousand each time.
In the February of this trip, the band shared a hotel with the rock group Queen. Party animal Bill hosted a party in his room and whilst he chatted with Freddie Mercury, someone broke the sink in his room and the following morning we all sat on the tour buses ready to go, waiting for Musician Sabine to appear.
Bill was nursing a blinding hangover whilst arguing with the hotel manager that it was NOT him that broke the sink.
The culprit turned out to be a member of the Black Watch Band who were also on the tour, and after 30 minutes we were able to move on to the next city.
He was an outstanding musician and became the principle cornet player in every band he served in. He won the respect of all his fellow bandsman for his musical prowess and his larger than life personality.
But more than this, Bill was not only a brilliant player and master of the cornet and trumpet, but he could also arrange and compose music. We shall hear him playing in one of his own compositions later – Post Horn Pandemonium.
He was a true character and there are numerous funny stories of his time in the Band, too many to cover all of them today. But to give you an idea of his colourful life, here are just a few that have come to light in the past few days.
Bryan Walker recalls the story of the time someone super glued Bill's boots to the band room floor, but how neatly the tile he took up in the process covered the hole in his boots.
Richard Porter told us of his memory of a ride in his Volvo on their way to work, and as they approached Marsh Mills roundabout, he pulled the gear stick completely out of its housing, waived it under Richard's nose and asked if it was needed. Brian Fisher endorsed this story remarking on how Bill would subsequently wave this at other motorists when the mood took him.
I can remember him becoming the proud owner of a Chrysler 180. He loved that car and frequently talked about it, even quite recently. But it had no brakes and I do mean no brakes. After pressing the pedal there was a delay that seemed an eternity before the car slowed down. We had a gig up north and Bill drove from Plymouth to Doncaster and back with just the handbrake, a couple of Hail Mary's and tightly clenched buttocks.
We have been reminded this week of how Bill was always looking for ways to support his family, and after rehearsing all day in the band room, he would go out in his ice cream van until one night the refrigerator failed and he returned home with no money and 20 litres of vanilla slop.
He had so many strengths but one major weakness that plagued his life and had an impact on his financial success - and it was simply this.
He was such a lovely and genuine guy, he automatically assumed everyone he met was like him. He trusted everyone he met on face value and sadly this naïve misjudgement allowed people to take advantage of his good nature and he got ripped him off for thousands of pounds.
One builder immediately comes to mind, who managed to halve the value of his house in one afternoon by ripping out every floor in his 5-storey house and stealing the radiators that Bill had just paid him for. Fortunately, the Royal Marines Band Service Benevolent Fund came to the rescue on this occasion.
There was another time, Bill took his TV into a shop for repair, only to return to later that day and find an empty shop. Some of you may recall the TV programme - The Hustle.
He was uniquely generous, and I don't mean just in monetary terms. He would spend time helping younger musicians and his home was an open house to anyone who wanted to stay a few days or needed a haven.
In the nineties, I needed help while we were between homes and Bill offered the 3 of us and our border collie a place to stay. Each week, we enjoyed many of his curries and a cracking Sunday lunch. We were there for 8 months and I said to him one day, "Bill, you will be pleased to know, we are moving out to Saltash at the weekend"
His reply and so typical of Bill - "Have I done something to upset you" I said "Bill, we have been living in your house for 8 months mate, it's time we moved on" – he replied "Matter do ee"
I was pleased to return the favour when he and his partner Jo stayed with me for 3 months a few years later.
Bill left the RMB in 1989 and after initially working with Ian Gordon erecting fences, he sold 71 George Street and bought a fish and chip shop. He lived in the flat above and employed most of the family at different times.
But sadly, this was the start of his health problems and eventually, he became too ill to work and Chris was running it on his own.
In 2008, his love of Indian food lead him to meet Jo. He called in to the Himalayan Spice with his family one evening and returned twice within a week.
The 4th time - Jo was in hospital and he called into the ward to find her attached to a saline drip and he said, "If I had known you were on Gin, I would have brought a bottle with me"
Bill and Jo were together for 11 happy years. They enjoyed several holidays including 2 trips to Scotland. But 4 years ago, they made a trip to Kelly Bray to add an addition to the family - a black chi-poo called Mac named after one of Bill's greatest mentors Mac - the Pakistani restaurant owner and chef.
Over the years he had several pets including a Jack Russel that terrified every visitor to his house. Guests would arrive and stand in the centre of the lounge with clenched fists to ensure they retained their fingers, while Scruffy occupied the settee. Then Bill entered the room and calmly moved him to another room.

He loved all animals but more importantly, animals loved Bill. Animals have a sixth sense don't they and spot the genuine people and know who not to trust.
Since the announcement of Bill's death on Facebook, the site has been inundated with messages of sympathy and sorrow. Messages from dozens of colleagues and friends.
I will leave a copy of these messages for you all to read later. As you read them, you will see an overwhelming theme from all these messages, and it is twofold.
1. He was an outstanding musician and cornet player
2. He was such a huge character.
Bill was the kind of bloke you could meet for the first time in a pub. Have a drink and a 10-minute chat and come away thinking you had just been talking to a life-long friend.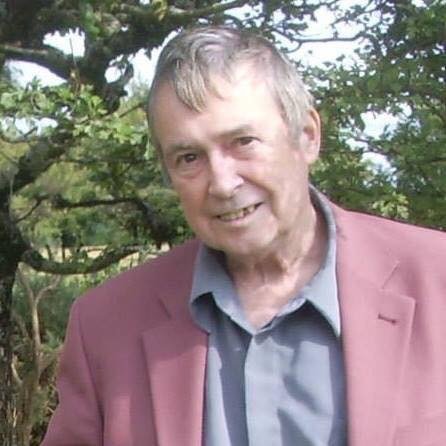 Summary
In short - he was a wonderful colourful character and a true legend. If love alone was a cure, he would be with us today and he would have lived forever.
He was an outstanding musician and the consummate professional at work.
At home, he was equally impressive as a loving father and grandfather who doted on his children and grandchildren.
He was fiercely loyal to his friends and to me personally - the best friend I could ever wish for.
I am proud and honoured to call him my friend for nearly 50 years. `
They broke the mould when they made him, he was, and will remain a "one off" and there will never be another character quite like him.
I started this speech by saying he was a remarkable man. Given his many talents coupled with his unique personality, I am sure you will all agree he was just that – remarkable.
"Bill, if you are up there now mate, and looking down on us, look at how many people are here – all the messages received and the love and adoration emanating from this room"
"You are loved by so many - and will be so sorely missed"
God Bless you Bill - Rest in Peace - My dear and lifelong friend.
Chris Houghton