HMS Belfast or that's what's written on the rear of the photo BUT unless I am mistaken, HMS Belfast had triple turrets and therefore this is not her! Gun tampion is not legible either, but obviously a celebration / presentation of sorts, as there are a heap of cups on display!
Anyway, we believe Ray is second row, 5th in from the far right, peeking through between to other RMB's. Again apologies for the quality but this is history! So we need some assistance with date, event, ship and celebration!
Come on lads! Any offers?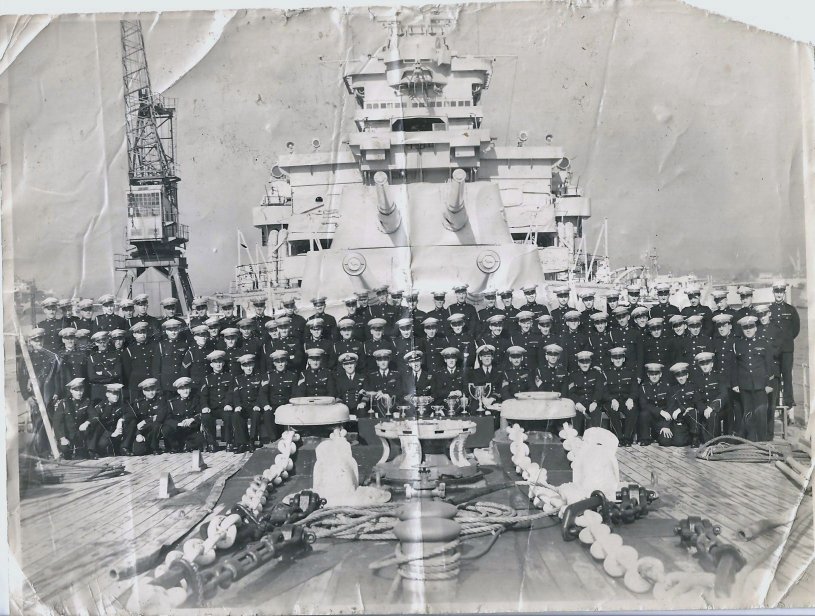 click each thumb to see close-ups of all on deck